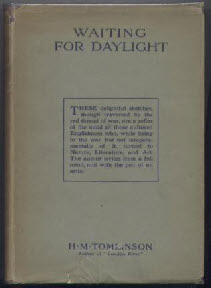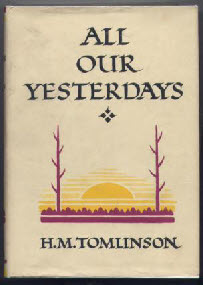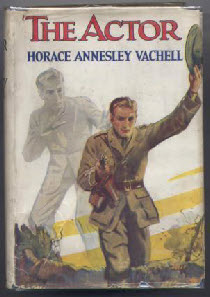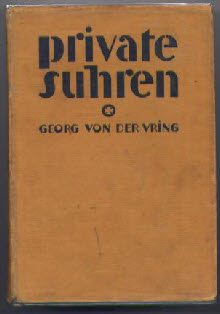 Waiting for Daylight & All our Yesterdays by H. M. Tomlinson Cassell 1922, Heinemann 1930 & Harper Bros. NY 1930. Essays & Memoir. The UK 'Yesterdays' is more often seen than any other War memoir.
Mars his Idiot by H M Tomlinson Heinemann 1935. Essays
The Actor by Horace Vachell Cassell 1930. Novel
Private Suhren by Georg von der Vring Methuen 1929. German memoir.
The War of the Guns by Aubrey Wade Batsford 1936. Artillery Memoir. Re-published in the '50s as 'Gunner on the Western Front'.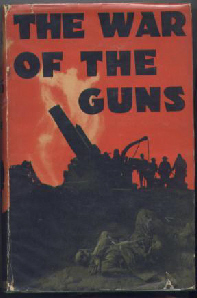 With the Die-Hards in Siberia by Col. J. Ward Cassell 1920
26th Middlesex against the Whites.
The Phantom Brigade by A P G Vivian Benn 1930. Other ranks memoir of Mons & Le Cateau with the 4th Middlesex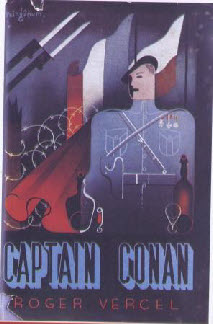 Captain Conan by Roger Vercel Constable 1935. Splendid Art Deco jacket by Victor Reinganum
The Crater of Mars by Ferdinand Tuohy Heinemann 1929. Essays from the War correspondent & intelligence expert.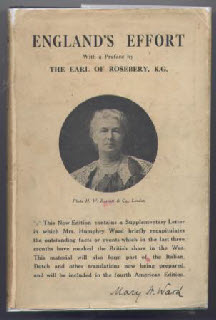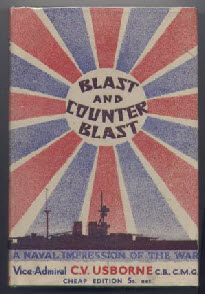 Blast & Counter-Blast by C V Usborne John Murray 1938. Naval memoir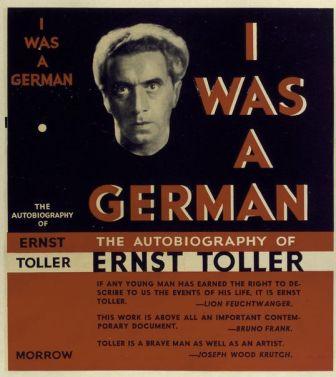 I was a German by Ernst Toller Morrow 1936 Auto biography describing the political turmoil in Germany during & after the war (from NYPL digital. See link on home page)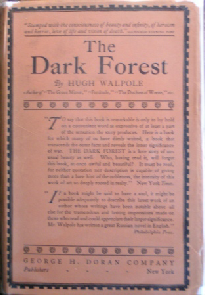 Doran 1916. Novel of 2 Englishmen with a Russian Red Cross unit in their campaigns against the Austrians (from Fons)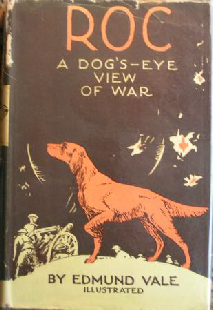 Roc by Edmund Vale Holt 1943 (f.p. Morrow 1931) The story of an Irish setter found in a shell hole at Vimy in 1917 (from Fons)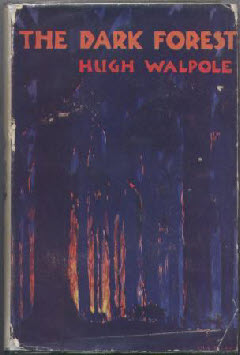 Macmillan 1934 A lovely atmospheric jacket for the UK reprint by Ellis Silas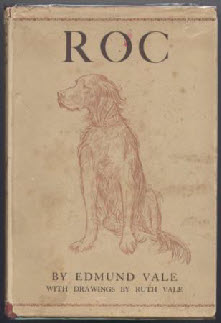 Dent 1930. A dog of the War.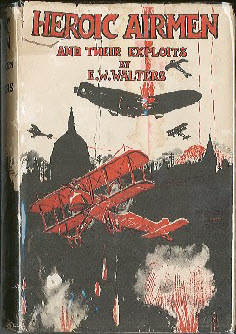 Heroic Airmen by E W Walters Charles Kelly 1917 US & UK ed. (before Albert Ball won his VC) (from Nick Fletcher).
The Dark Forest by Hugh Walpole A nicer jacket for the Grosset & Dunlap 1916 rpt. (from Fons)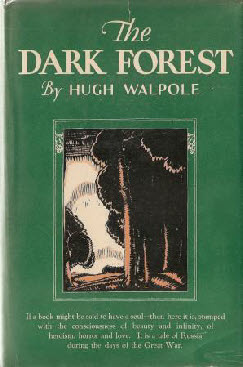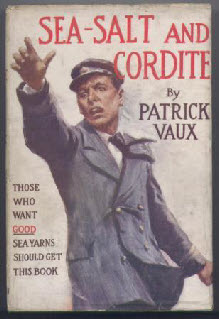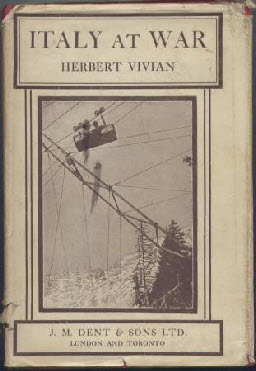 Sea-Salt & Cordite by Patrick Vaux Hodder 1915. Some good Sea Yarns from the beginning of the War
Italy at War by Herbert Vivian Dent 1917. One of the earliest accounts of Italy's role in the War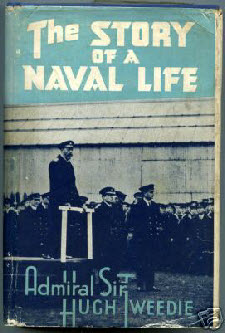 The Story of a Naval Life by Hugh Tweedie Rich & Cowan 1936. The Admirals life at sea from being under sail in the '90s through his work in Destroyers during the War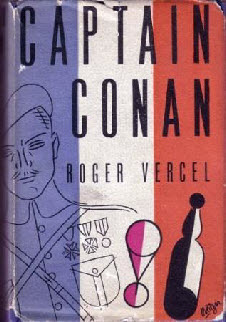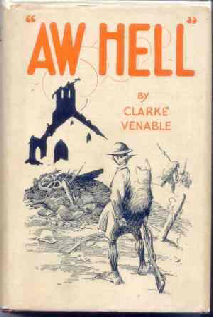 Aw Hell by Clarke Venable Reilly & Lee 1927
4th printing below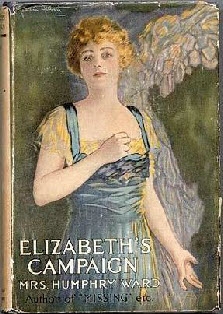 Englands Effort & Elizabeth's Campaign by Mrs. Humphry Ward Smith Elder 1916 (3rd imp) & Dodd, Mead 1918. An English family during the War (from Between the Covers)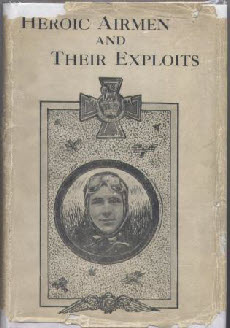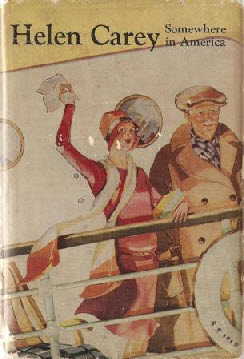 Somewhere in America by Helen Carey Goldsmith Pub. 1935 (f.p. Barse & Hopkins 1918). Jacket by Chas. Wrenn. A simple ranch girl foils a German plot to derail a troop train. Part of the 'Somewhere' series of novels (from Fons)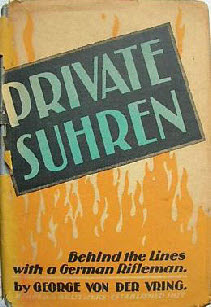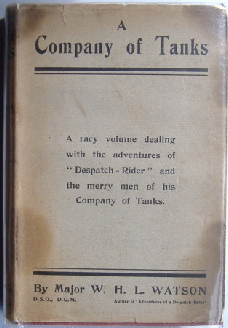 A Company of Tanks by W H L Watson Blackwood 1920 at 3rd Ypres & Le Cateau. The classic tank memoir.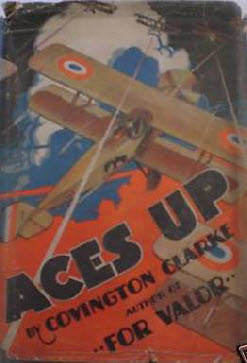 Aces Up by Covington Clarke Reilly & Lee 1929. Novel about an American flyer on the Western Front (pseud. Of Clarke Venable)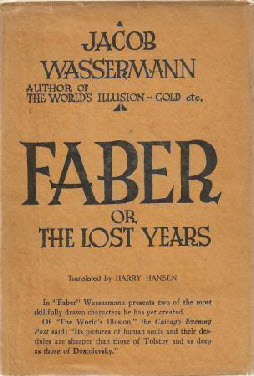 Faber by Jacob Wassermann Harcourt, Brace 1925. A psychological novel of a German architect returning home after 5 years as a P.O.W. (from Fons).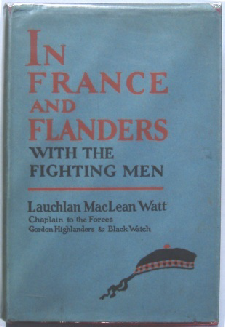 In France & Flanders by MacLean Watt Hodder 1917. Chaplain with the Black Watch & Gordon Highlanders.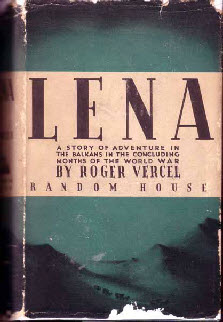 Lena by Roger Vercel Random House 1937. Winner of the Prix Goncourt in 1934
(from Babylon Revisited)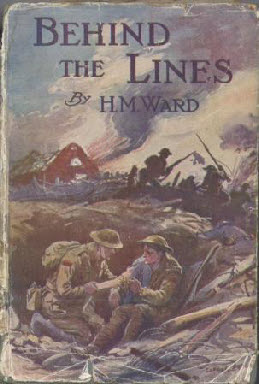 Behind the Lines by H M Ward R.T.S. 1918. Heavily religious vignettes from behind the lines. Great jacket though!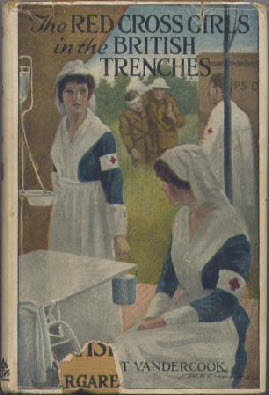 Red Cross Girls by Vandercock Winston 1918 (fp 1916). Part of a series of 10 Red Cross Girls novels many having the same jacket design.
below Winston 1917 (from Fons).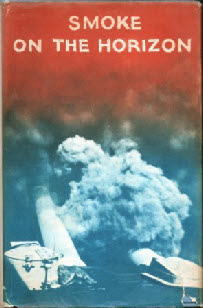 Smoke on the Horizon by C V Usborne Hodder 1933. Minor Naval operations in the Mediterranean.
Adventures of a Despatch Rider by W H L Watson A.L.Burt after 1916. A motorcycle rider with the 5th Div in the early months of the War.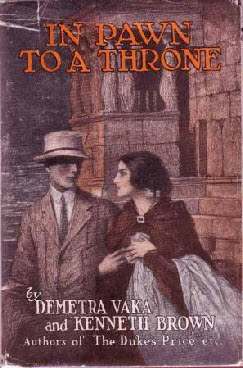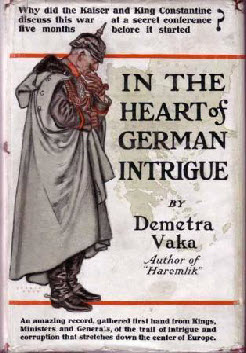 2 by Demetra Vaka. Houghton Mifflin 1918 alongside. The Turko-Greek-American investigates the capitulation of the Greek King (Herbert Paus jacket) & John Lane 1919 above in W.P.Venda jacket. Espionage in Athens during the War, written with her husband. (both from Babylon Revisited)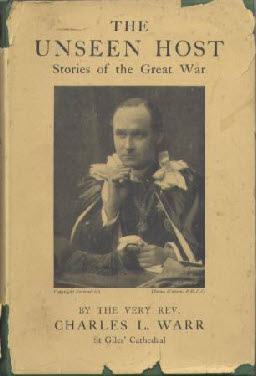 The Unseen Host by Charles Warr Robert Grant 1928 (fp 1919) Strange occurrences at the Front
Way of Sacrifice by Fritz von Unruh UK & US editions Knopf 1928 from the German Opfergang. Bitter indictment of the war & the battle around Verdun. Originally suppressed in Germany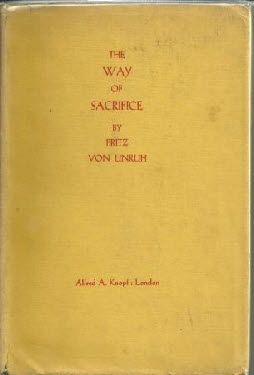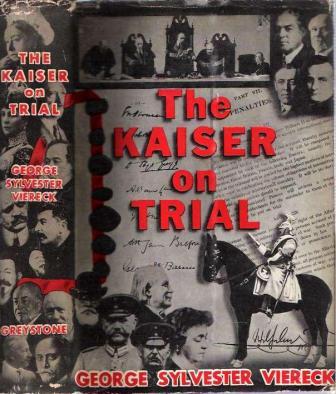 The Kaiser on Trial by George Sylvester Viereck Greystone (NY) 1937 A fictional account of the trial demanded by the Treaty of Versailles (from Mike's Library)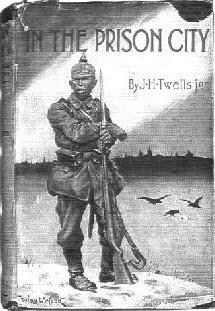 In the Prison City by J F Twells Melrose 1919. US citizen in Brussels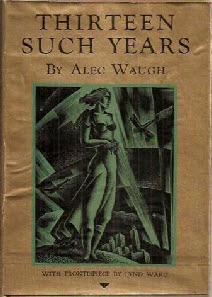 Thirteen Such Years by Alec Waugh Farrar & Reinhardt 1932. Novel of the after effects of the War on those who surviived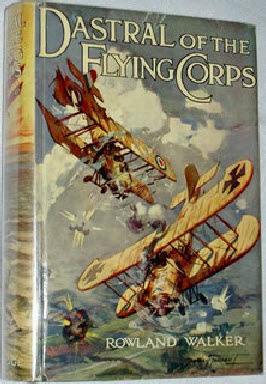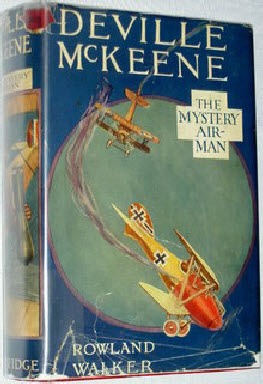 2 juvenile flying novels by Rowland Walker. Both Partridge (1918) & 1920s rpt. (fp 1919) (from Andrew Harrison)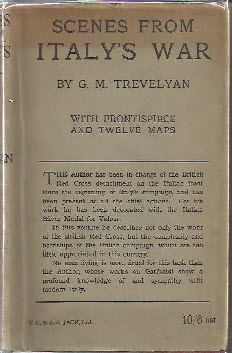 Scenes from Italy's War by G. M. Trevelyan Jack 1919 Memoir by the Commander of the Red Cross detachment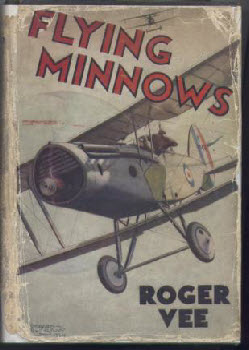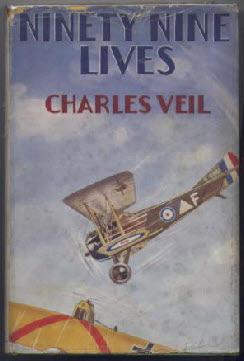 Flying Minnows by Roger Vee Hamilton 1930. Jacket by Leonard Bridgman. Sth. African in 48 & 88 squadrons (pseud. of Vivian Voss)
Ninety Nine Lives by Charles Veil Bles 1934. With the Escadrille Spad 150 from Dec 1917 to the Armistice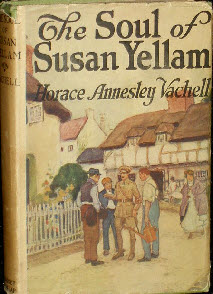 G & D after 1918 (fp Doran 1918)
Novel (from Andrew Harrison)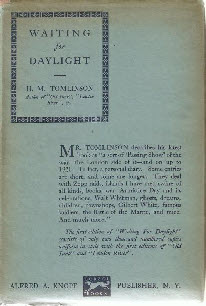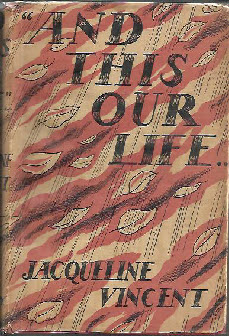 "And This Our Life.." by Jacqueline Vincent Geoffrey Bles 1939 Novel of a French woman & her adopted child in occupied Northern France.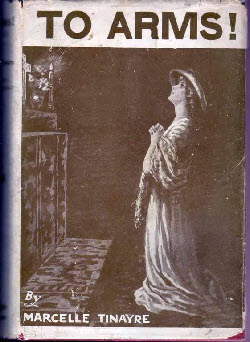 To Arms by Marcelle Tinayre Dutton 1918 The Mobilization of France before hostilities began (from Babylon Revisited)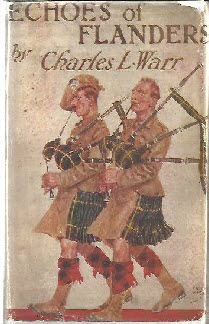 Echoes of Flanders by Charles Warr Simpkin 1918 (fp 1916) Jacket by Helen McKie. Short stories by 'The Kipling of the Trenches'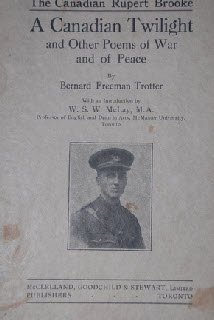 A Canadian Twilight by Bernard Trotter McClelland Stewart, Toronto 1917 Poems by the Canadian Rupert Brooke (from James Calhoun)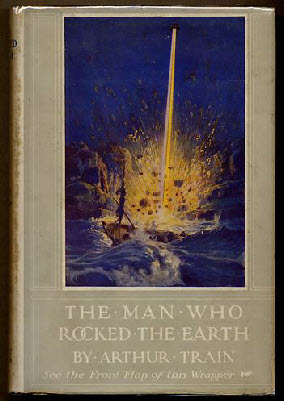 The Man who rocked the Earth by Arthur Train Doubleday 1915 The War is stopped after threats from an alien race (from L W Currey)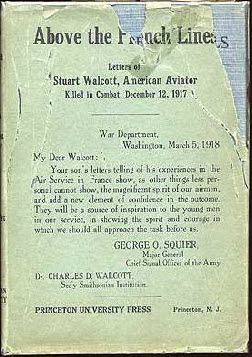 Above the French Lines. Letters of Stuart Walcott Princeton 1918
(from Between-the-covers)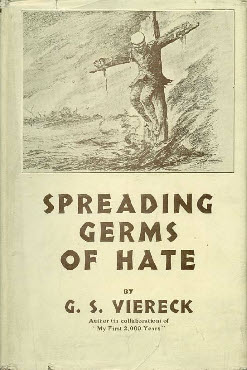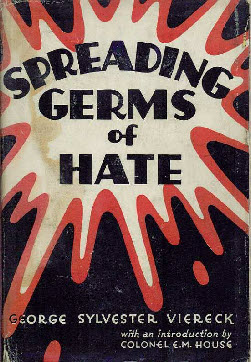 Spreading Germs of Hate by G S Viereck Duckworth 1931 & Liveright 1930. |A view of Allied propaganda from one of the Kaiser's illegitimate relatives (from Old Head Books)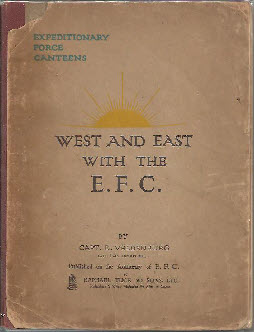 West & East with the E.F.C. By Capt. E. Vredenburg Raphael Tuck 1919. Serving the troops behind the lines (can't tell if this is a jacket glued on or the paper covering coming loose!)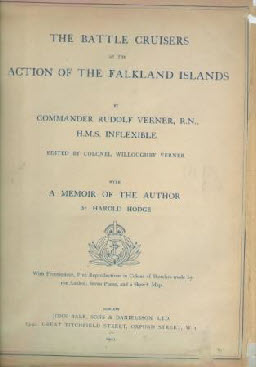 Battle Cruisers at the Action of the Falkland Islands by Rudolf Verner John Bale 1929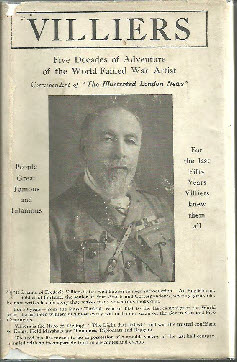 Villiers by Frederic Villiers Hutchinson 1921. 2-vol. Autobiography from the Illustrated London News War artist. From Tel-el-Kebir & Omdurman to Mons & the Marne.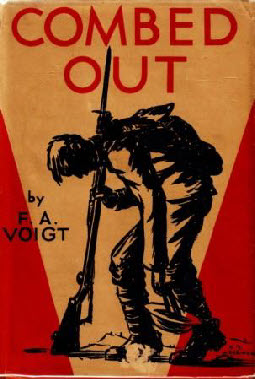 Combed Out by F A Voigt Lincoln MacVeagh 1929 Jacket by Karl Woerner. A pacifist in the Royal Garrison Artillery ( from Dave Golemon )
below Cape Travellers Library 1929
(fp Swarthmore Press 1920)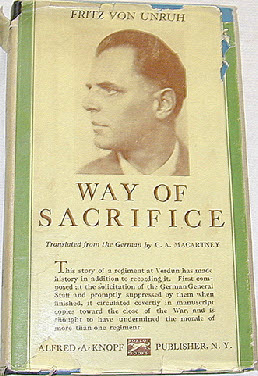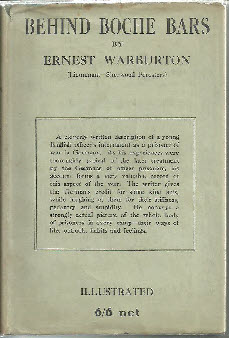 Behind Boche Bars by Ernest Warburton Bodley Head 1920 Lt. Sherwood Foresters & his time in German Hospitals & Prisons. Part of the 'On Active Service Series'.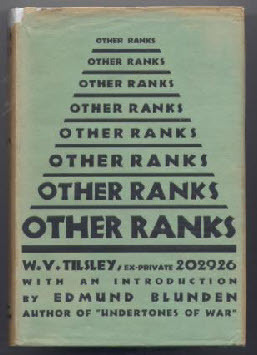 Other Ranks by W. V. Tilsley Cobden-Sanderson 1931. Striking use of typography. Service with the 4th Loyal North Lancs (see Neglected Books Website)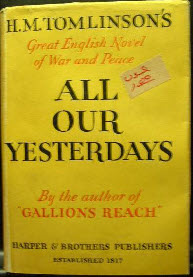 The Immortal Heritage by Fabian Ware Cambridge 1937. An account of the work & policy of the Imperial War Graves Commission 1917-1937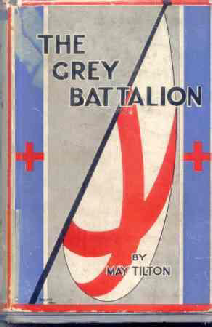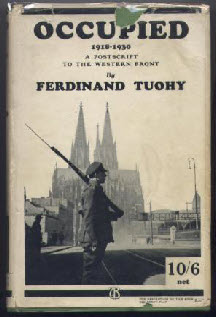 Occupied by Ferdinand Tuohy Thornton Butterworth 1931
The Grey Battalion by May Tilton Angus Robertson 1933. Australian Army Nursing Sister. Jacket by Dorothy Wall
Melrose 1918. Jacket by Holloway. Some War stories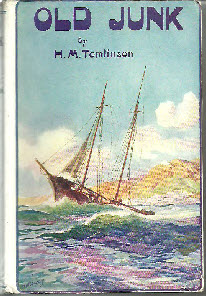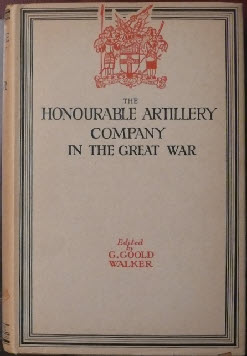 The Honourable Company in the Great War. Ed. By G. Goold Walker. Seeley, Service 1930. Limited Edition.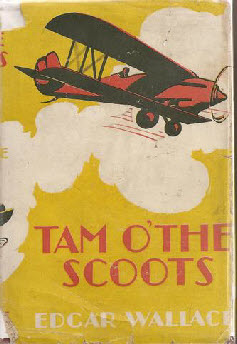 Burt 1919 (f.p. Newnes 1918 as 'Tam O' the Scouts') (from Fons) A commentary on this book can be seen at George Simmers excellent Great War Fiction site.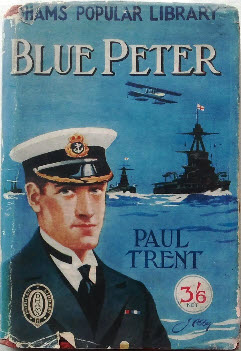 Odhams 1919 A romance of the Great War (from Your Book Soon, Stroud)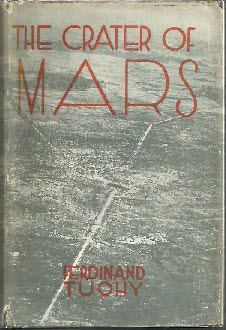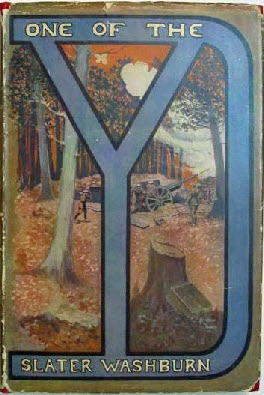 One of the YD by Slater Washburn Houghton Mifflin 1919. With the Yankee Division in training & at the front.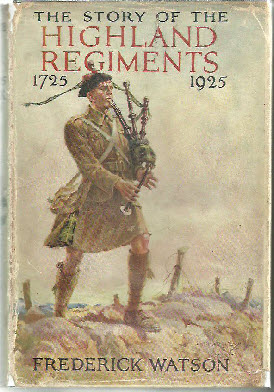 A & C Black 1925 (revised ed. f.p. 1915) Jacket by J H Hartley. Only the last chapter concerns the War.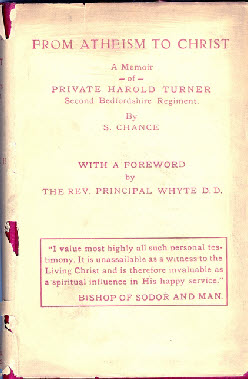 Marshall Bros. 1917. Memoir of Private Turner of the 2nd Bedfordshires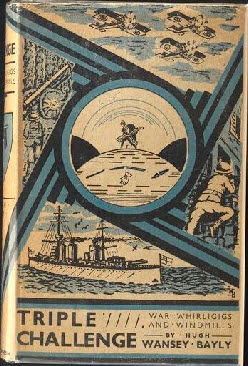 Triple Challenge by Wansey Bayley Hutchinson 1934. An MO on the Somme & in the Navy (from the Vergette-Whitehorn collection)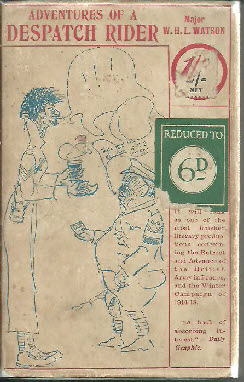 Blackwood 1917 Popular edition although judging by the number of reducing price stickers, not so popular.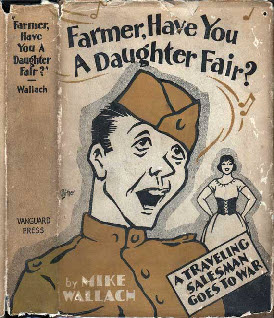 Vanguard Press 1929. Jacket by Politzer. How a travelling doughboy keeps the ladies of Armentieres happy (from Babylon Revisited).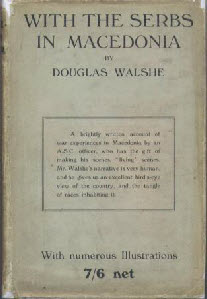 With the Serbs in Macedonia by Douglas Walshe Bodley Head 1920 An ASC officer in Macedonia.
(On Active Service Series)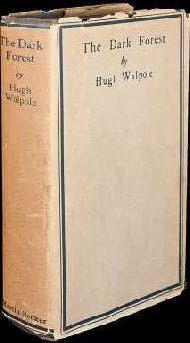 Secker 1916 (from York Modern Books)
Whitcombe & Tombs 1921. The first volume of the 'Official History of New Zealands Effort in the Great War'. Richly illustrated.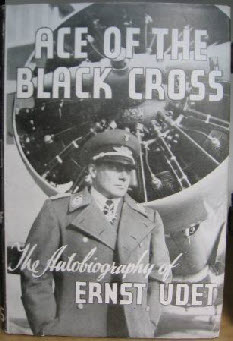 Ace of the Black Cross by Ernst Udet Newnes 1937. Germany's 2nd leading air ace with 62 victories.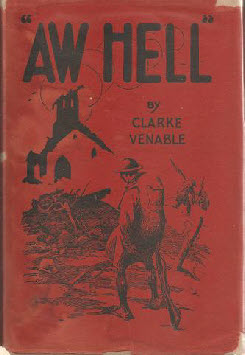 Reilly & Lee 1927 (from Fons)
Variant jacket.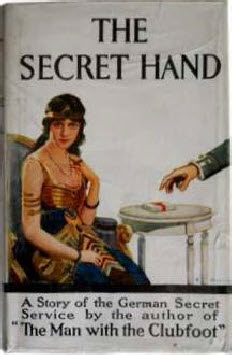 Herbert Jenkins 1919. Murder, German spies & the British Secret Service (Finefinds Collection Management).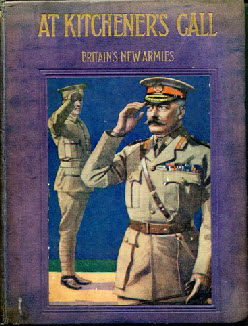 Askew 1915. Collected ed. of Edgar Wallace's 6 pamphlets on the Territorial Forces. Cloth only (from Clive Hughes).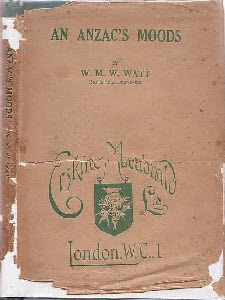 Erskine Macdonald 1919. Poetry from a Sapper with the NZ Engineers (from Renaissance Books).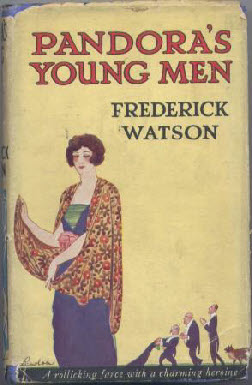 Pandora's Young Men by Frederick Watson Collins 1920's Cheap ed. A weak satire on the wartime government.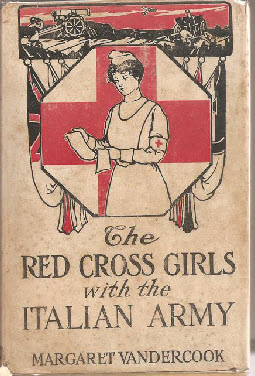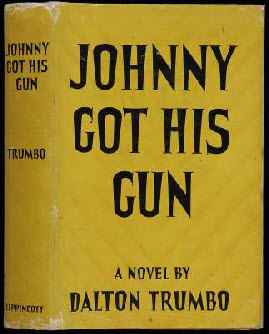 Lippincott 1939. Famous anti-war novel about a badly disfigured soldier who wakes to find his only remaining sense is touch.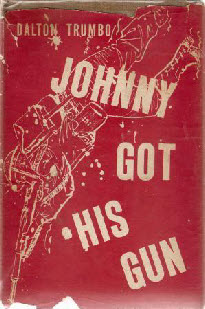 Johnny got his Gun by Dalton Trumbo Lippincott 1939. Liberty Book Club Ed. (from Fons).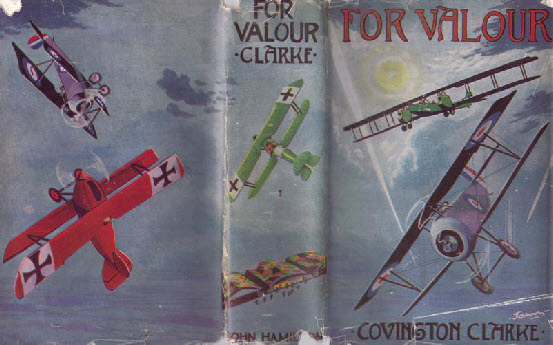 John Hamilton 1931. Fiction. Jacket & Illustrations by W.E.Johns & prior to the first 'Biggles' book (from Renzo).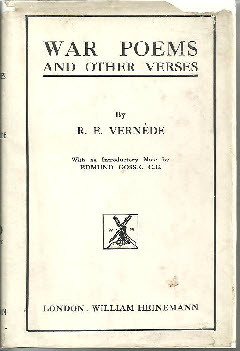 War Poems & other verses by R. E. Vernede Heinemann 1917 with an intro by Edmund Gosse. Served with 12th Rifle Bde. Killed on 9th April 1917, the same day as Edward Thomas.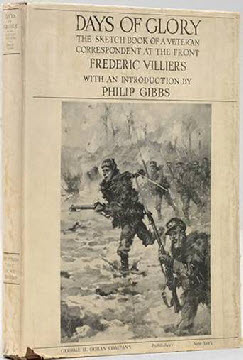 Doran 1920. From the Russo-Turkish war to WW1. Not published in the UK (from Peter Harrington).
Angus & Robertson 1932 by J C Waters.
Australian & other War cemeteries throughout the World.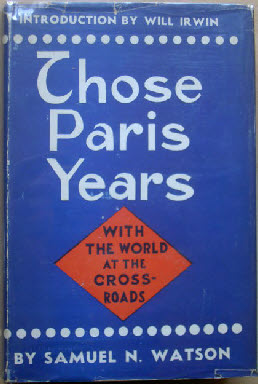 Those Paris Years by Dr. Samuel Watson Fleming Revell 1936 limited ed. The authors experiences as Rector of Holy Trinity Church in Paris during the War (from Andrew Harrison).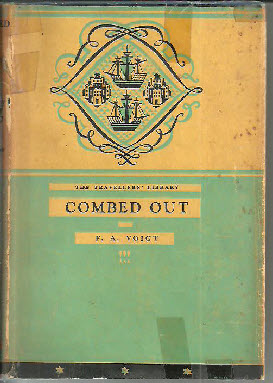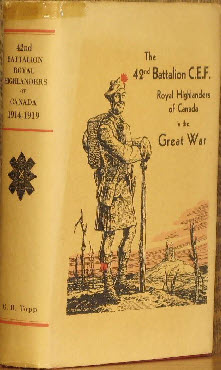 Gazette Printing, Montreal 1931. Topp's Battalion history, part of the 3rd Canadian Division.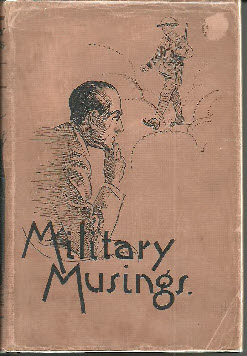 W. H. Barrell 1930 by 'Ubique' (Sir Frederick Gordon Guggisburg) with illustrations by W.E.Judge. Numerous anecdotes of Army life, including WW1, many previously published in various Indian journals.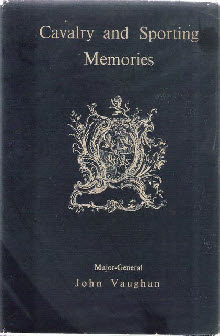 Bala Press 1954. Sudan, Boer War, India, GSO to Allenby, Commander 3rd Cavalry Bde. (from John Etheridge).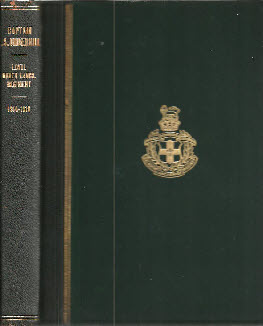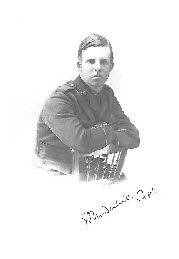 Privately printed by Eden Fisher, London 1925. Arguably the finest of all Memorial volumes commemorating the life of Capt. E.S.Underhill of the Loyal North Lancs. Bound in half-leather with numerous fold-out trench maps & photo's illustrating the Captain's letters & diary.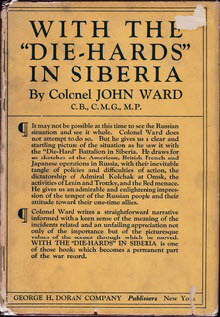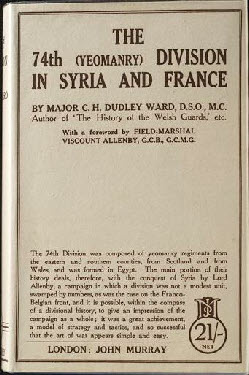 74th Div. In Syria & France by Dudley Ward John Murray 1922.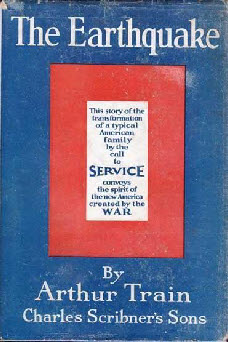 Scribner 1918. A novel promoting the cause of the War with an intro. by Teddy Roosevelt (from Babylon Revisited).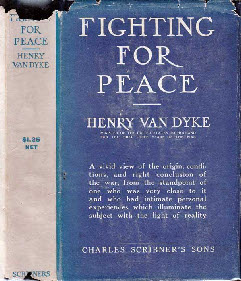 Scribner 1917. A vivid view of the origin & possible conclusion of the War (from Babylon Revisited).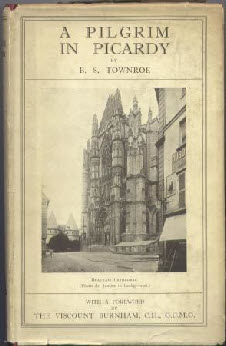 A Pilgrim in Picardy by B S Townroe Chapman & Hall 1927. Served with South Lancs Reg. Revisits the battle areas to see the rebuilding.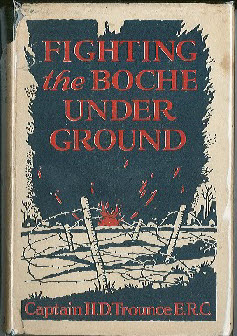 The Boche Underground by H D Trounce Scribner's 1918. A personal account by the US Captain of his time with the RE tunnellers on the Western Front (from Nick Fletcher, Aus.War Mem.)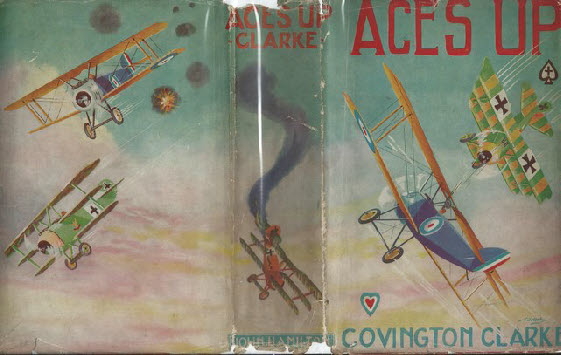 John Hamilton 1931. Novel about an American Flier on the Western Front. Jacket by W.E.Johns. (from Renzo).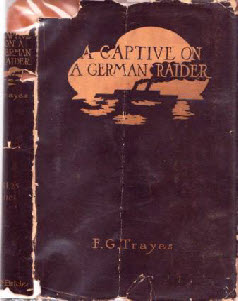 A Captive on a German Raider by F G Trayes McBride 1918. How the author & his wife were captured at sea by the Germans (from Paul)
below The re-titled UK edition from Headley Bros. 1919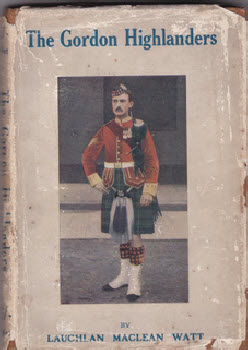 Nimmo 1916. A short history of the regiment including the first 2 years of the War.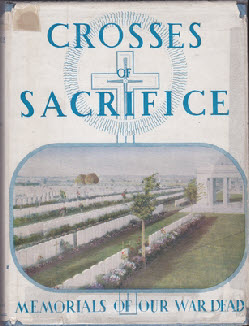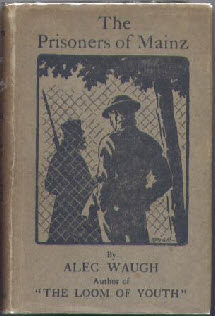 The Prisoners of Mainz by Alec Waugh Chapman & Hall 1919. Jacket by Capt. R. Roussel. Evelyn's elder brother Alec tells of his imprisonment in Germany in 1918.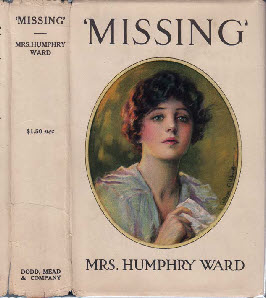 Dodd, Mead 1917. Jacket by Allen Gilbert. A lady plays away after her husband goes missing at the Front.(from Babylon Revisited).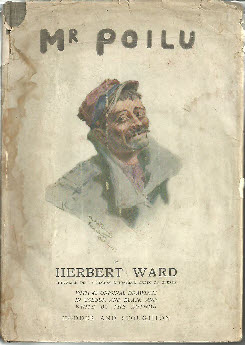 Mr Poilu by Herbert Ward Hodder 1916. Notes & Sketches with the fighting French.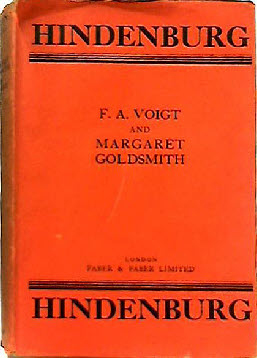 Faber 1930. The man & the legend.
From Jungle to Jutland by Claude Wallace Nisbet 1932. Lancs. Fus.The only British soldier at the battle of Jutland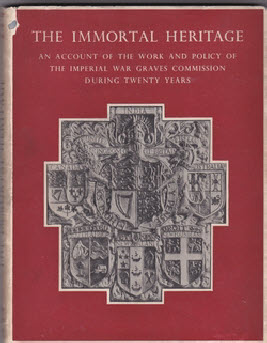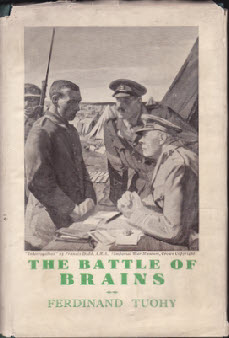 Heinemann 1930 Short stories of espionage.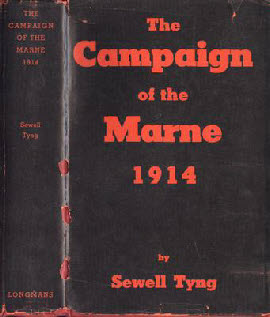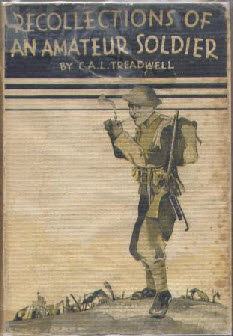 Recollections of an Amateur Soldier by C A L Treadwell Thomas Avery (N.Z.) 1936. From camp to Egypt to Gallipoli to France with a captain in the NZ Forces.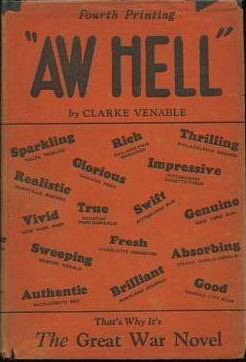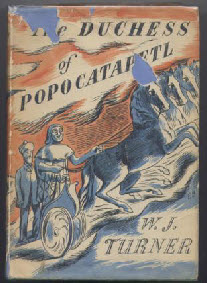 Duchess of Popacatapetl by W J Turner Dent 1939. Novel with satirical portrait of Sassoon. Jacket by Edward Bawden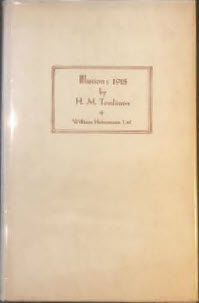 Heinemann 1929. Signed, limited (525 copies) edition. Short story.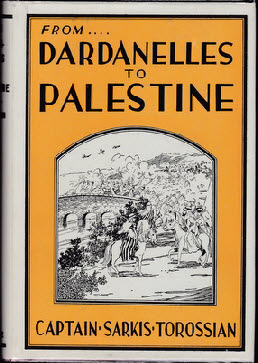 Meador Press, Boston 1947. An Armenian Captain with the Turks at Gallipoli & then with the allies after the Armenian Genocide. A highly contentious book for Turkish historians.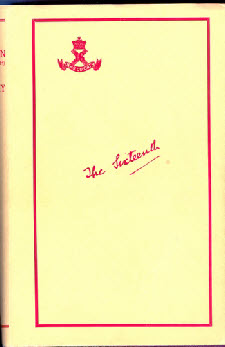 The 16th Canadian Scottish in the Great War by H M Urquhart Macmillan 1932.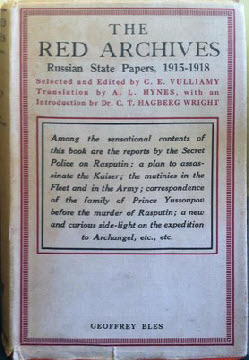 Geoffrey Bles 1929 (from World's End Bookshop)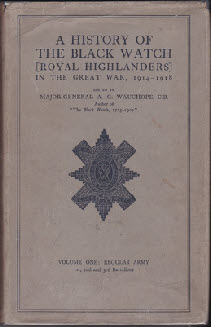 Medici Society 1925 in 3 volumes. 1 star from Falls who describes it as 'one of the best mapped, produced & illustrated volumes so far issued'. This copy is inscribed by Wauchope to Gen. Wavell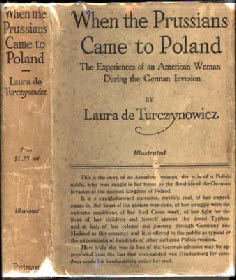 Putnam 1917 sixth imp (f.p. 1916). The wife of a Polish Count is caught by the German invasion.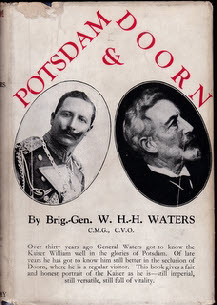 John Murray 1935 The Kaiser's years in exile by one who knew him.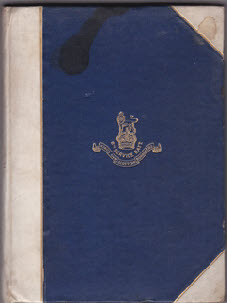 Priv. Pr. 1917 (no jacket supplied). A memoir by Capt. F.C.Waller of his time with the 6th KOSB (9th Scottish Div.) until he was wounded at the battle of Loos.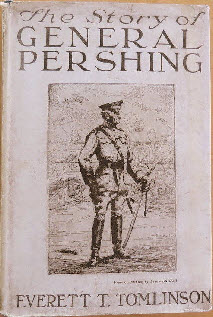 Appleton 1919 Biography of General Pershing (1860-1948) who commanded the AEF in France 1917-18.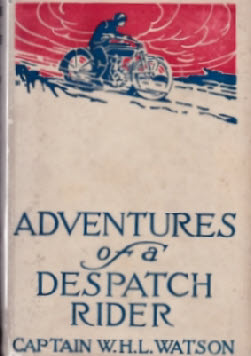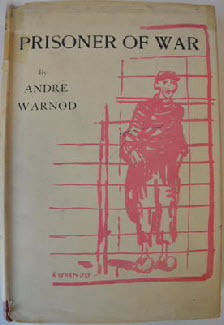 Heinemann 1916. From their 'Soldiers Tales of the Great War' series.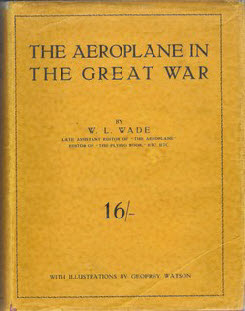 Virtue & Co 1920 (from Grant Morrow)
Kellaway-Ide 1938. An American nurse in Hungary before the US entry. (from Dave Golomon).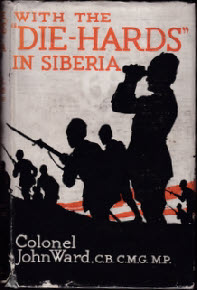 Fusilier Bluff by C E Vulliamy Bles 1934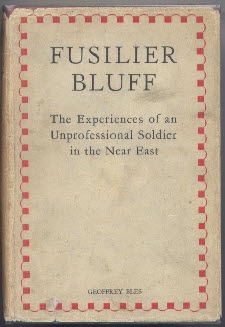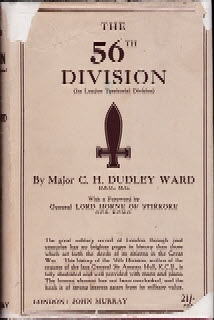 John Murray 1921
1-star from Cyril Falls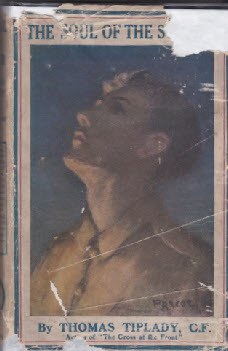 Methuen 1918. Stories from the Chaplain to the 56th London Division.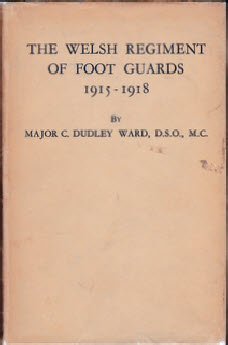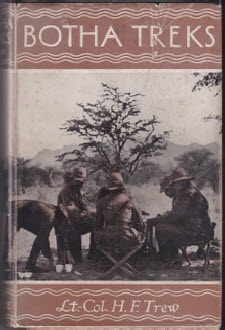 Blackie 1936. Lt.Col. Trew was the Commander of General Botha's mounted police bodyguard during the Campaign in German South West Africa in 1914-15.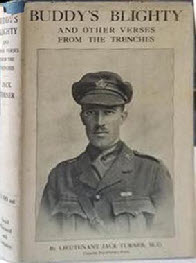 Small, Maynard 1918.
A Newfoundlander with the Canadian Forces.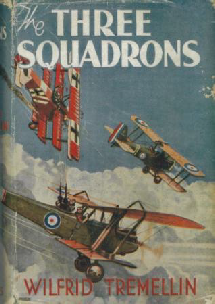 Three Squadrons by Wilfrid Tremellin Newnes 1937. Juvenile Fiction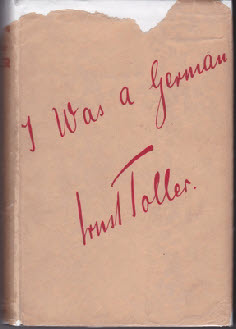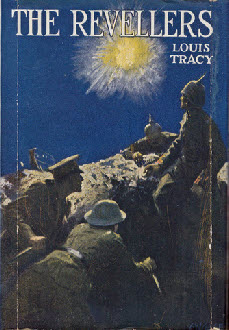 Edward Clode 1917. Jacket by G.W.Gage. A tale of Mystery & Romance with dramatic War scenes (from Babylon Revisited)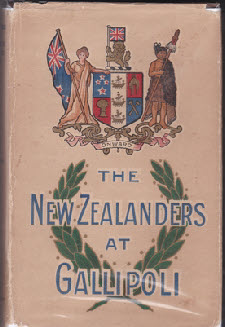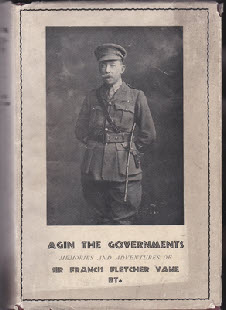 Sampson, Low 1929. Career soldier much involved in the Boer War, Ireland, WW1 & the Scouting movement.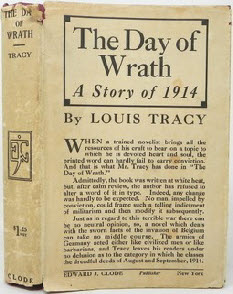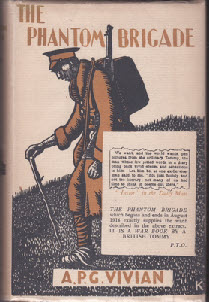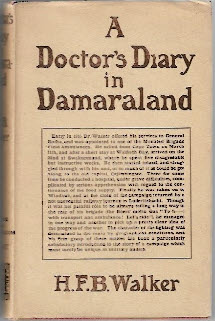 Edward Arnold 1917. Narrative of the whole of General Botha's campaign against the Germans in what is now Namibia.