Paperbacks & other pictorial book covers
A dumping ground for books without jackets which tend to be even more fragile than those on the rest of the site. If you know that any of these had a jacket originally then please let me know.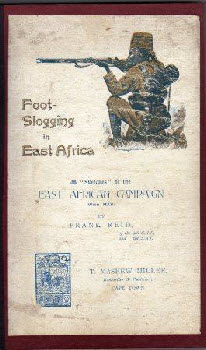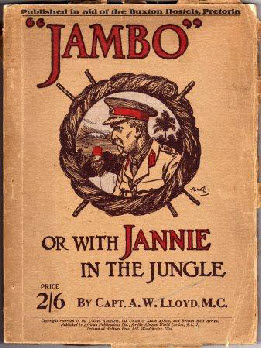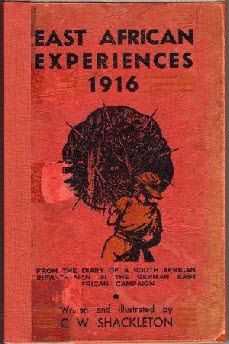 3 works on the African Campaigns from Kerry Trubee. Maskew Miller, Cape Town 1918, African Publications 1919 & Knox Publishing 1940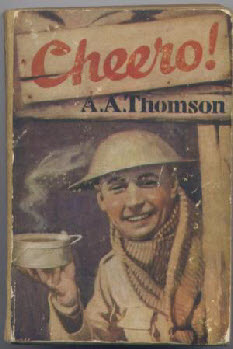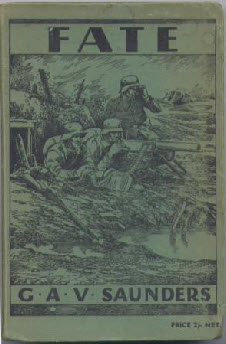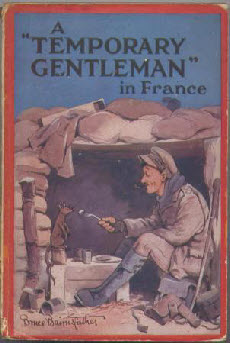 Cassell 1917. Humorous sketches.
Stockwell 1936 Novel set early in the war.
Cassell 1916. Cover by Bairnsfather. Home letters from an officer in the new army.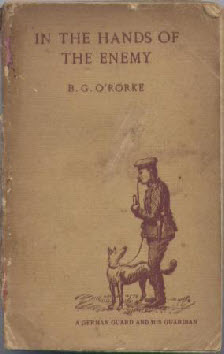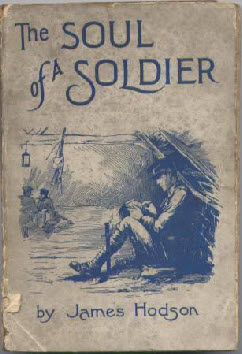 Longmans 1915 being the experiences of a prisoner of war.
Routledge 1918 20th Royal Fusileirs. Observations from the front.
Melrose 1917. Letters from the front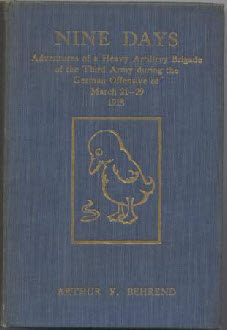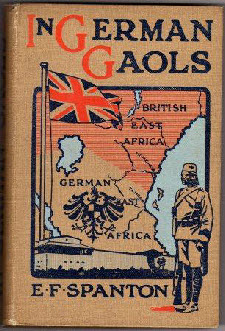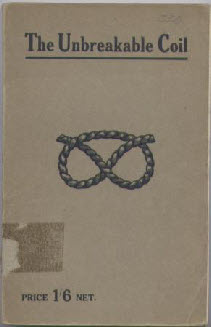 Privately printed 1921 (I doubt this ever had a jacket) from the author of 'As from Kemmel Hill'
SPCK 1917. POW memoir
(from Kerry Trubee)
Privately printed 1923. Memoir of the 2nd & 3rd South Staffs.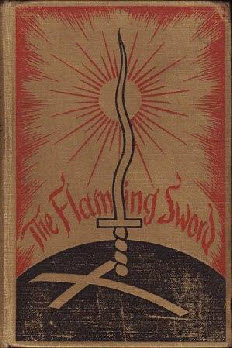 Hodder 1916 by Mrs. StClair Stobbart. The fighting in Serbia and the retreat through Montenegro.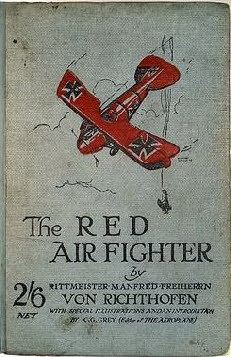 The Aeroplane & General Publishing Co 1918 The Red Baron's autobiography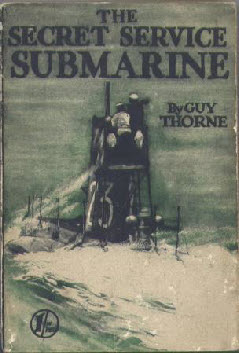 Jack 1915 (pseud. of Cyril Gull). Spies & a Sub off the coast of Norfolk.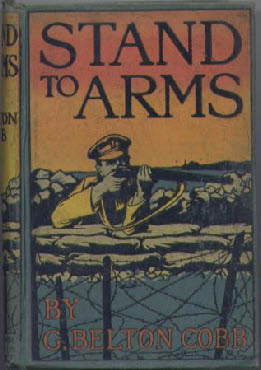 Wells, Gardner 1916. Memoir/Novel of the Irish Rifles illustrated by Ruth Cobb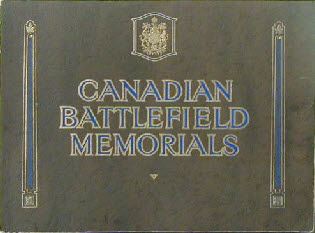 Memorials Commission 1929 From Neil Cournoyer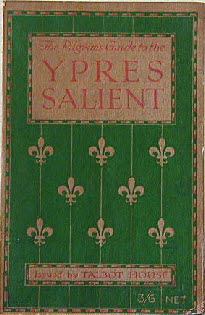 Herbert Reiach 1920
(from Neil Cournoyer)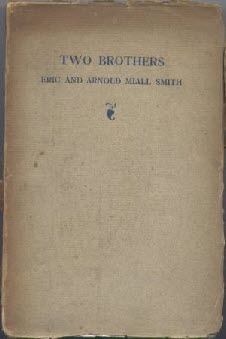 Priv. Printed 1918. Memoir of 2 brothers in the 18th Div. A series of letters with fine descriptions of front-line life & flying with the RFC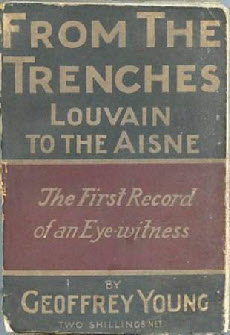 Fisher Unwin 1914. From the future explorer & educationalist. Issued simultaneously in hardback at 4/6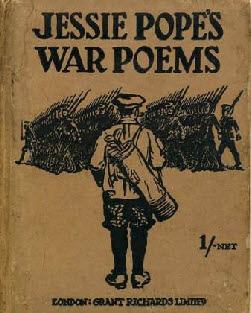 Jarrold 1915. A few simple tricks if you can find any dry matches!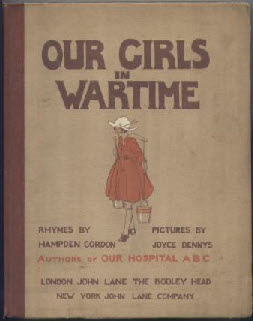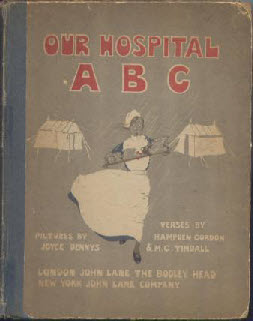 Bodley Head 1916, 1917 & 1918. Humorous verses by Hampden Gordon with illustrations by Joyce Dennys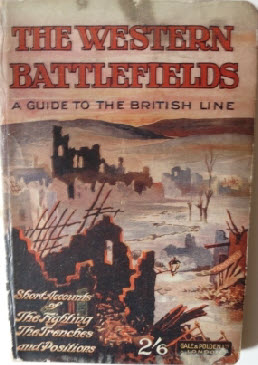 Gale & Polden 1921
(from Tom Donovan)
Everett 1916. Humorous verses.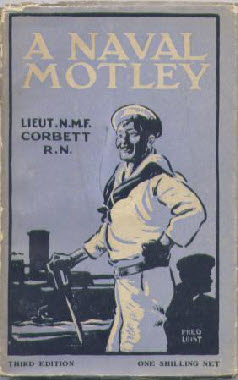 Methuen July 1916 3rd ed. Poems by the Lt. Commander before & during the War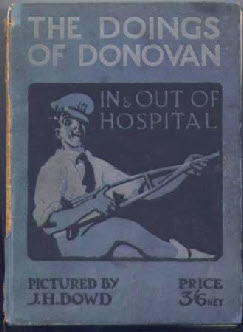 Country Life 1918. Humorous? Cartoons of hospital life.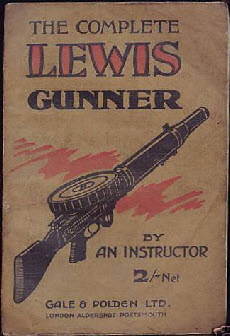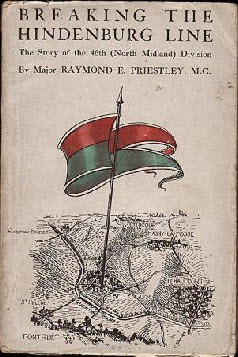 Fisher Unwin 1919. Paperback issue. Story of the 46th North Midland Division.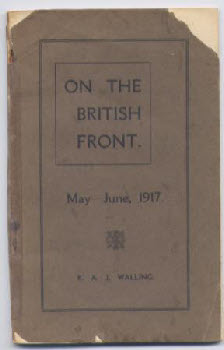 Western Daily Mercury 1917. War Correspondent.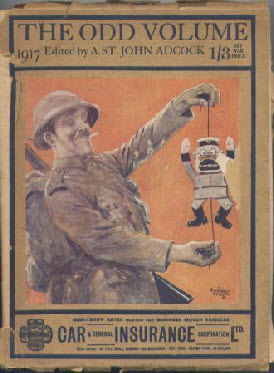 Simpkin Marshall 1917 on behalf of the National Book Trade Provident Society. Stories, Poems & Cartoons.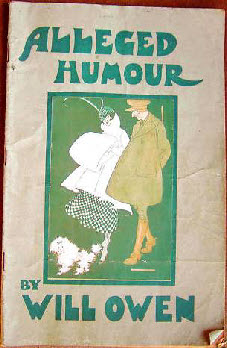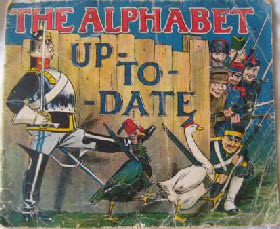 Unknown 1915. An ABC of the Allies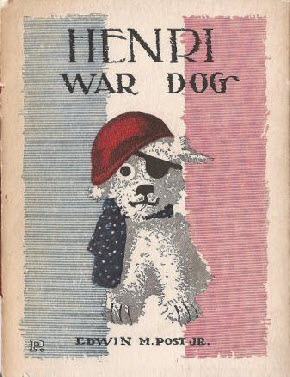 NY Times Mag. 1915 sold in aid of wounded soldiers. The story of a toy dog carrying the label 'Woof! Je suis un Lion' (from Fons)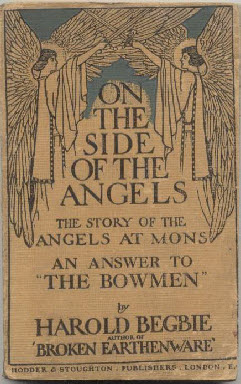 Hodder 1917 5th imp. (from Andrew Harrison)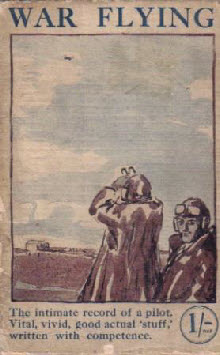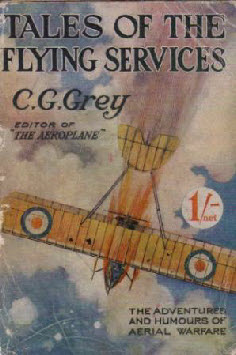 2 Flying books from Renzo. John Murray 1917 & Newnes 1915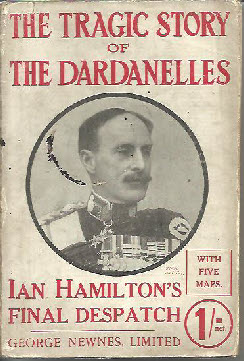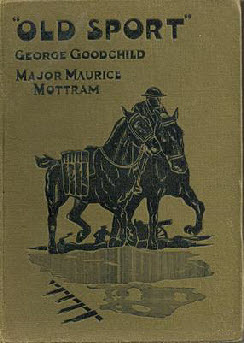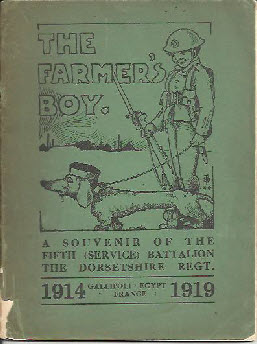 Privately Printed 1919 Contains a short history of the Units War record. (unrecorded in any library)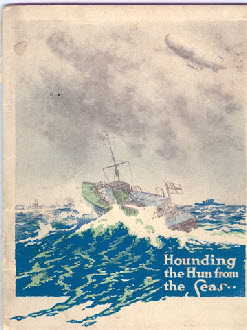 Electric Boat Co 1919. Anon. Fighting the U_Boats.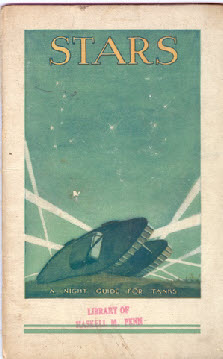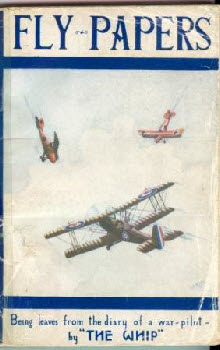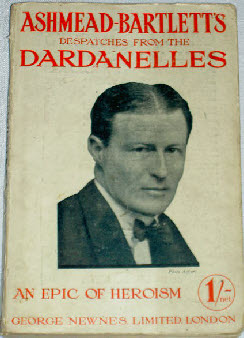 Newnes nd (from Andrew Harrison)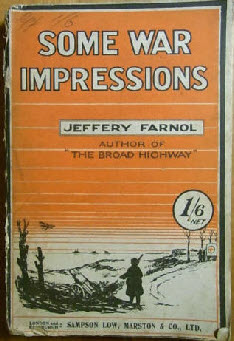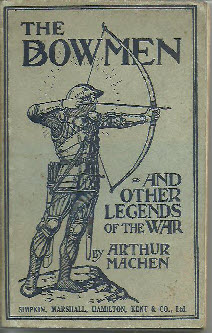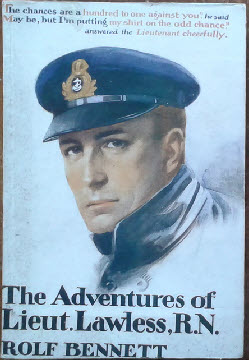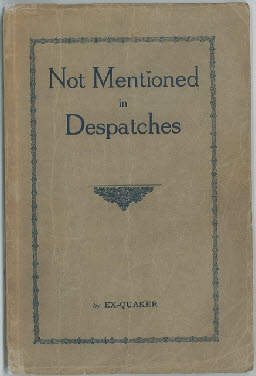 By Frederick William Bagnall. North Shore Press, Vancouver 1933. Served with the 14th Battalion CEF at 2nd Ypres. Described as the rarest Canadian memoir of the War (from Nick Fletcher)
George Philip for the Daily Mail 1916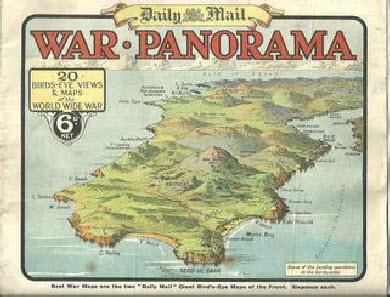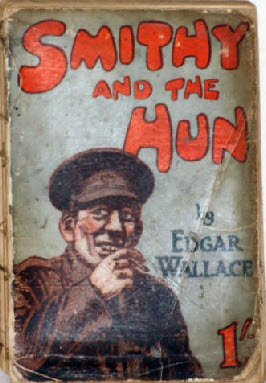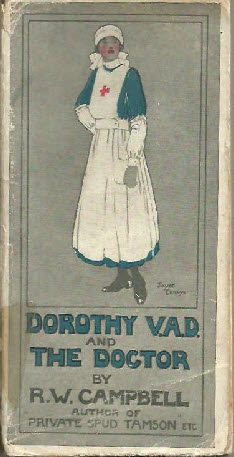 Chambers (Edinburgh) 1918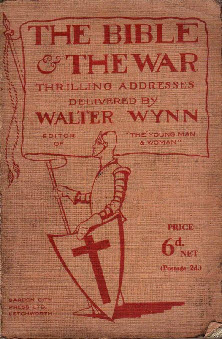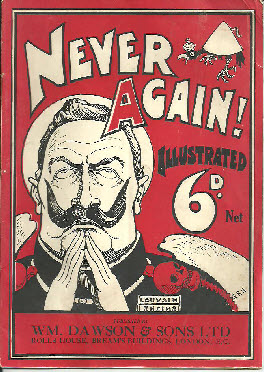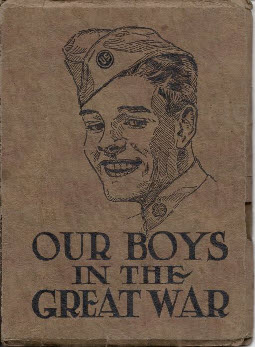 Privately printed 1926 by Private Buck O'Neil. The 108th Machine Gun Co. In the War.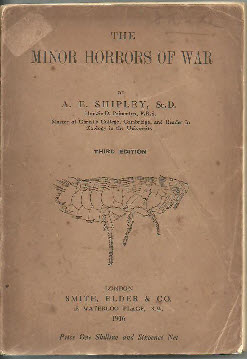 Smith, Elder 1916 3rd revised ed. All you never wanted to know about ticks, fleas & lice.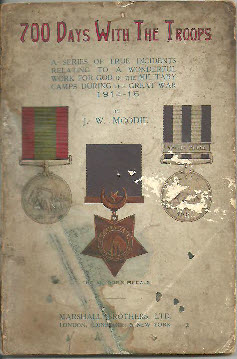 Marshall Bros 1916 Bringing God to the soldiers back from the Front.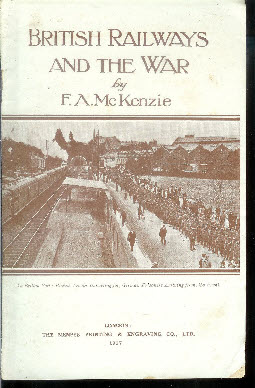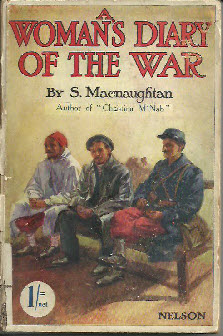 Nelson 1915. With Mrs. St Clair Stobart's Ambulance Unit in Belgium.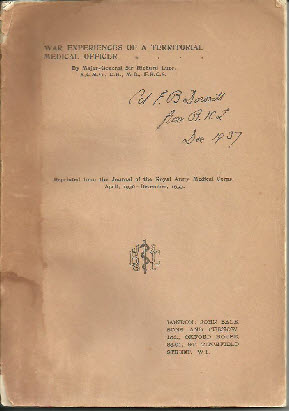 Offprint from the RAMC Journal 1937. General Luce was Director of Medical Services with the Egyptian Expeditionary Force. His replacement as deputy MS with XX corps was Col. Dowsett to whom this copy is inscribed. I can only trace 1 other copy in the National Library in Jerusalem.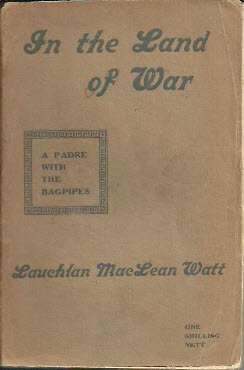 Turnbull & Spears 1915. A Scottish Padre at the Front.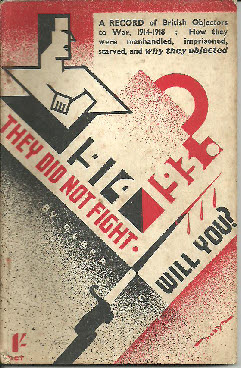 Co-operative Printing Soc. 1936 by Clara Cole. The fate of conscientious objectors during the War.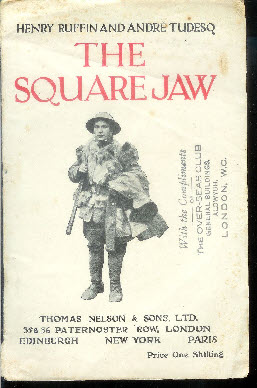 Nelson 1918 French War reporters at the Front.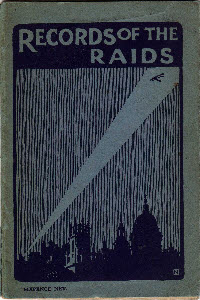 SPCK 1918 by Paget & Lloyd.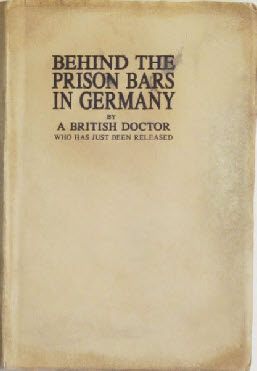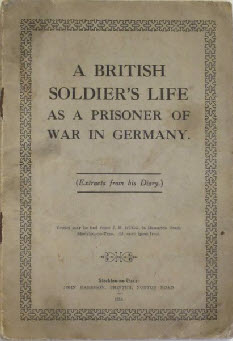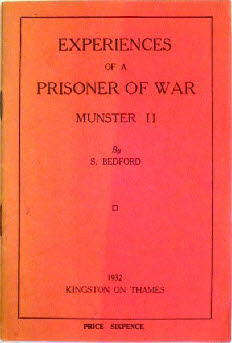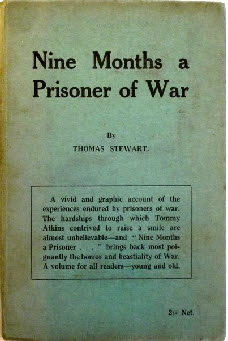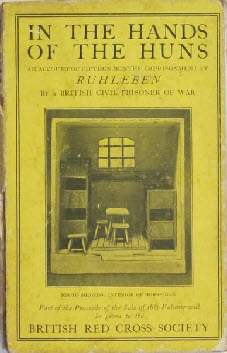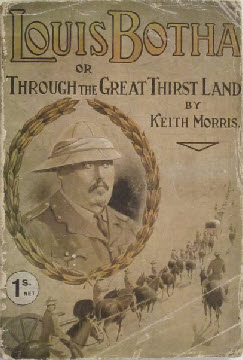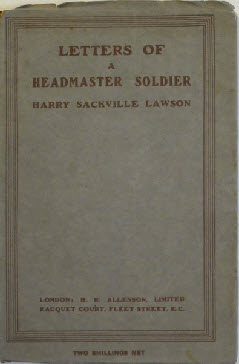 Privately printed, Stockton-on-Tees 1915 (by Private John Rugg RAMC) Captured 1914 & sent to Sennelager. Repatriated in June 1915.
Simpkin Marshall 1916. 15 months in Ruhleben by a British Civilian POW.
Privately printed, Kingston-on-Thames 1932. Captured at Loos, POW at Munster.
Newnes 1915 by Dr. Hugh Cimino. A British doctor on 6 months as a POW at Ruhleben.
Stockwell 1930. Servant to the Padre of the 3rd Tyneside Scottish captured in March 1918. His experiences as a POW until the end of the War.
H. R. Allenson 1919. With a Siege Battery of the RFA from May 1917 until he was killed by a shell in February 1918. A collection of his letters from the front.
William Stevens 1915. Botha's campaign in German SW Africa in 1914.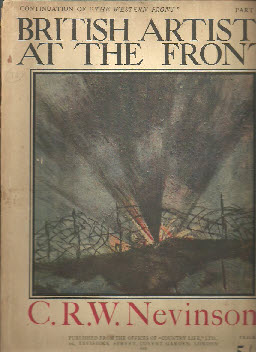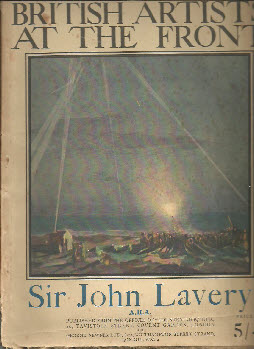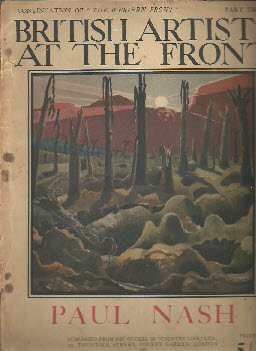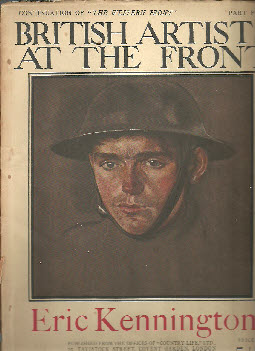 The 4 issues of 'British Artists at the Front' published by Newnes in 1918. Each volume carried 16 (18 for Kennington) full colour illustrations with a commentary by C. E. Montague. Without doubt the finest collection of War Art published during the War.
Bourges 1919. The final days of the War with the AEF.
Hodder 1914 A book of stories for those injured in the War.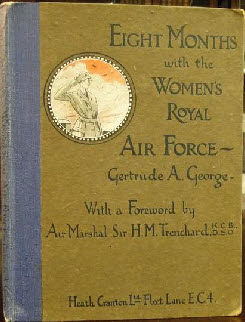 Heath Cranton 1920. An entertaining look at the early days of the WRAF with sketches by the author (this originally came with a clear onion-skin wrapper which revealed the cloth beneath).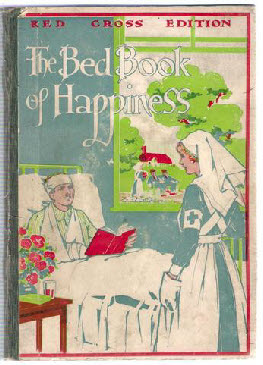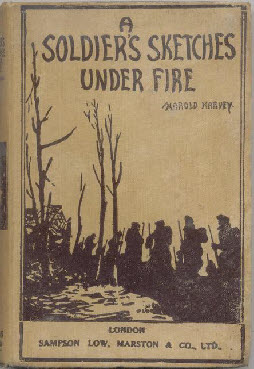 Sampson, Low 1916 Sketches from the Front Line (from David Ainsworth).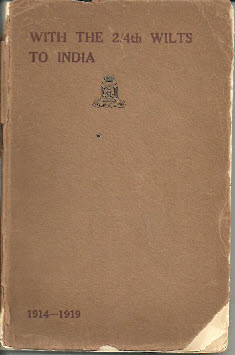 Privately printed by the author, Sergeant J. W. Gale in 1934. A rare account by an N.C.O. in this Campaign.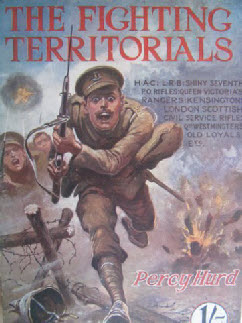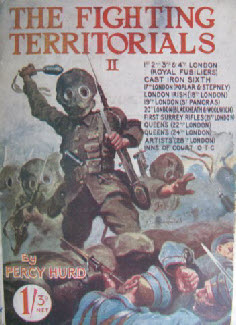 Country Life 1915 - 16 in pictorial boards. Each volume details the exploits of nearly a dozen Territorial Units up to the battle of Loos (from David & Helen Pritchard).
Vol.2 may be read here.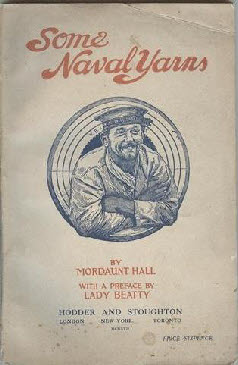 Hodder 1917. Hall was a Lieutenant in the RNVR but also seems to have acted as a journalist.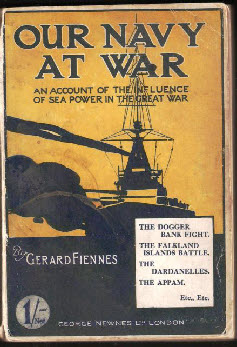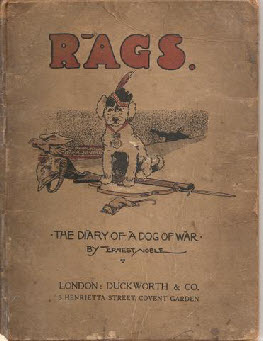 Newnes 1916. Articles culled from 'The Standard'.
Duckworth 1916. Story of a little dog who joins the Regiment to find his master (from Fons).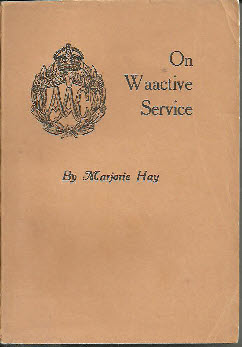 Privately printed. Plymouth 1920s? The authors time with the Queen Mary's Army Auxiliary Corps in France 1917-18.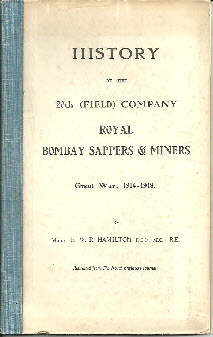 Reprinted from the Royal Engineers Journal 1919 (not in BL). The company's time at Neuve Chapelle, Egypt & Kut. A short but fine account with excellent fold-out maps.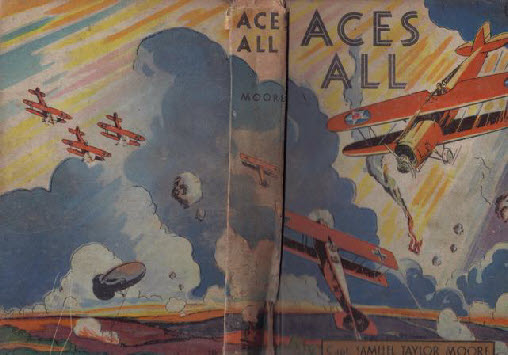 McLoughlin Bros 1932. 4 fictional WW1 aviation stories. (from Renzo)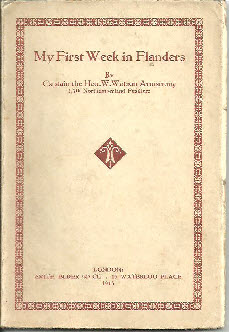 Smith, Elder 1916. The 1st week of May 1915 with the 1/7th Northumberland Fusiliers prior to being wounded. Became 2nd Baron Armstrong of Cragside & died in 1972.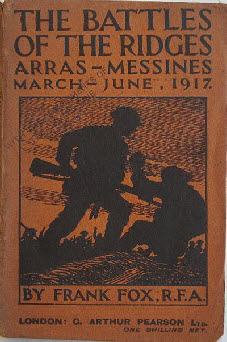 Pearson 1918. Contemporary account by a member of the RFA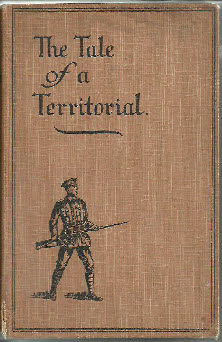 Privately printed 1918 (by Capt. Richard Dudley Pendered). Training & Service with the 1st/4th Northants at Gallipoli.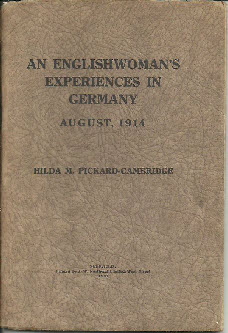 Privately Printed 1931. An interesting account of the early effects of the War on the German population.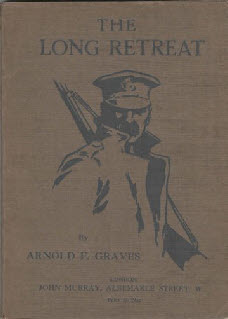 Murray 1915. Poems & other Doggerel. Served at Mons.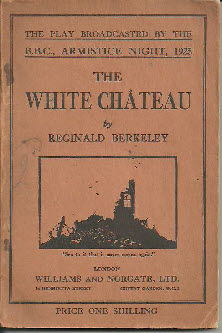 National War Aims Committee 1918. Text of a speech delivered to the House of Commons on April 25th 1918.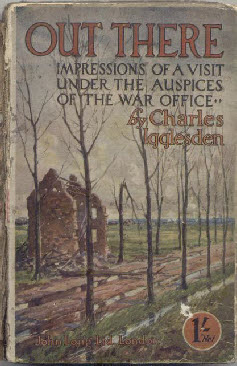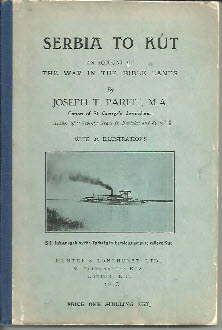 Hunter & Longhurst 1917. An expanded lantern slide lecture.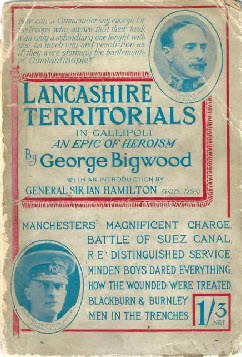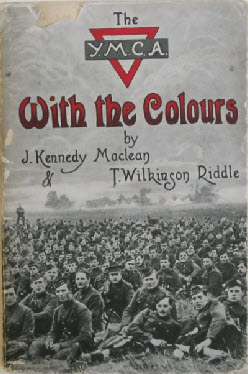 Country Life / Newnes 1916
Marshall Bros. 1919. A spirited account of the work of the YMCA with the New Army.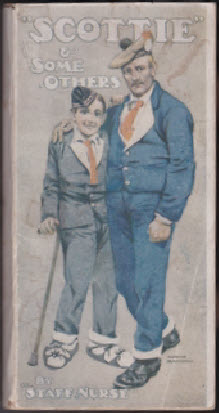 Chambers 1919. Letters from a wounded Tommy to his nurse.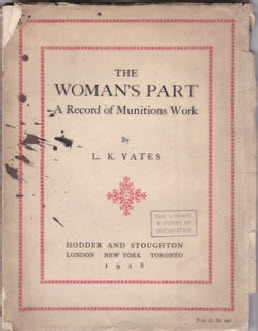 Hodder 1918 . Interesting photographs.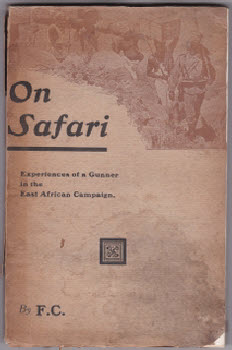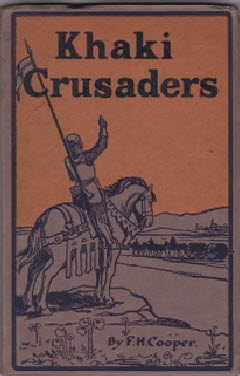 J. C. Juta 1917 Cape Town
left Central News Agency 1919 Cape Town.
2 accounts by an officer with the South African Artillery firstly in East Africa & then in Palestine.Not printed in the UK.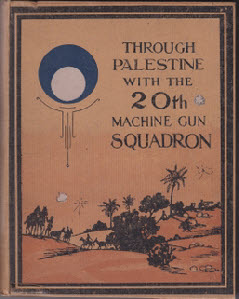 Privately printed 1920 by Lt. A.O.W.Kindell
Nelson's Continental Library
Thomas Nelson's Paris based operation, set up in direct competition to Tauchnitz, ran from around 1915 until the early 20s. Many were in plain covers but here are a few colourful War related titles.