Memorial Volumes to Fallen Soldiers
With most of the War's casualties being either missing or buried near to where they fell, it became increasingly difficult for families to mourn without having a focal point for their grief. For some of the more wealthy relatives, & these are almost invariably memorials to Officers, a small, usually privately printed volume seemed to be the most appropriate means of commemoration. They usually follow the same format - a brief outline of the officer's life before the War with the occasional school poem, War-time letters home with some diary entries and an account of the death with letters of commiseration from fellow officers.
In almost all cases the numbers printed were small, maybe 50 - 100 copies, being meant for family members and for those who served with him. They vary from small wrappered pamphlets to elaborately leather bound affairs of which that to Samuel Underhill is probably the most famous.
A recent bibliography by Tom Donovan lists nearly 400 of these volumes but here I'm showing just a small selection from my own collection of some 90 volumes.
******Page still under construction*****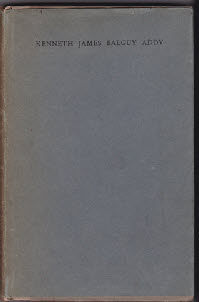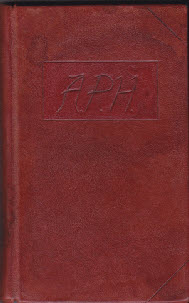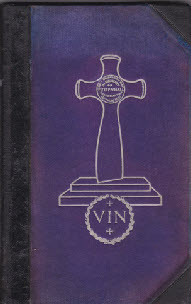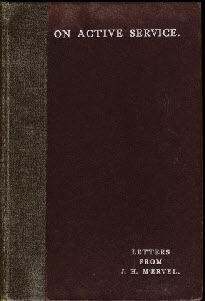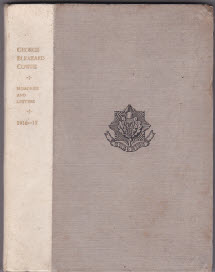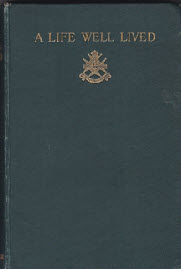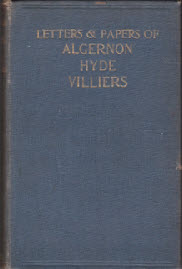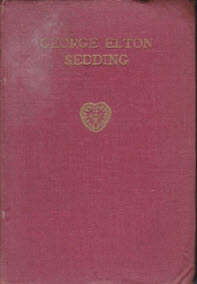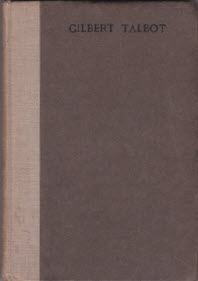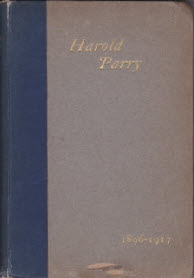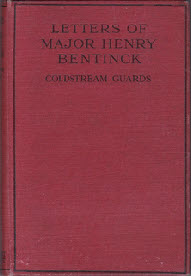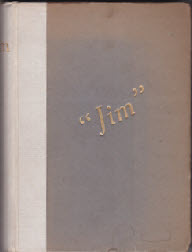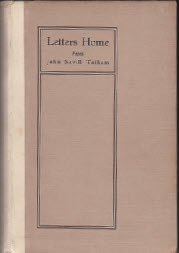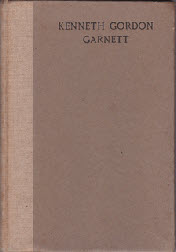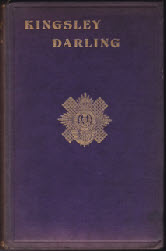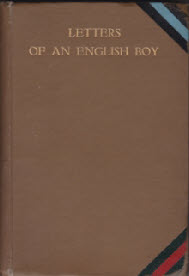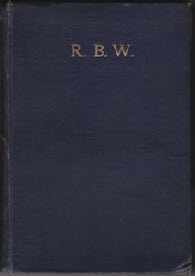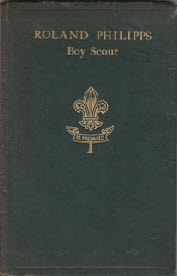 Kenneth James Balguy Addy. Priv. Pr. 1916.
2nd Lt., 1st KRRC. Killed in action nr. Vermelles,Oct 3rd 1915
Rev. Percival Arthur Hatfield.
Priv. Pr. 1919?. Army Chaplain, 10th Div., EEF. Died Mesopotamia, July 9th 1918
Frederick Vincent Hall. Priv. Pr. 1919? Flt. Lt. 210 Sq., RAF.
KIA, 15th May 1918.
Half-bound in leather from his flying jacket.
John Harold M'Ervel.
Priv. Pr. 1917. Major, 1st Batt., Kings (Liverpool) Reg. KIA, Guilliemont, 8th August 1916.
George Bleazard Cowpe.
Priv. Pr. 1918.
Lt., 6th Cheshires. KIA, St. Julien, July 31st 1917
James Wood Colin Taylor.
Partridge 1916.
Lt., 2nd Sherwood Foresters.
KIA, Hooge, August 9th 1915
Algernon Hyde Villiers.
SPCK 1919. Lt., Lothian & Border Horse, att. 121st MGC.
KIA, Bourlon Wood, Nov.23rd 1917
Edward Francis Malins.
Priv. Pr. 1919. 2nd Lt., 2nd Sth. Wales Borderers. DOW, France, April 12th 1918
George Elton Sedding.
Priv. Pr. 1917. L.Cpl., 7th Norfolks. DOW, Hampstead Gen. Hospital, Oct. 23rd 1915
Gilbert Talbot. Priv. Pr. 1916
Lt., 7th Rifle Brigade.
KIA, Hooge, July 30th 1915.
Harold Parry. Priv. Pr. 1916
2nd Lt., KRRC
KIA, Vlamertinghe, Oct. 2nd, 1916
Henry Bentinck. Robert Scott 1919. Major, 2nd Coldstream Gds. DOW, Guinchy, Oct 2nd 1916
James Edward Whitehead. Priv. Pr. 1917. 2nd Lt., 4/7th Middlesex. KIA, Combles, Sept. 15th 1916
John Savill Tatham. Priv. Pr. nd
2nd Lt., Kings Royal Rifles.
KIA, Tigris Line, 9th Feb. 1917
Kenneth Gordon Garnet. Priv. Pr. 1917. 2nd Lt., RFA. DOW, Westminster Hosp., 22nd Aug., 1917
Kingsley Darling. Priv. Pr. 1919.
Capt., 5th Batt., Royal Scots.
KIA, Damery, 11th Aug., 1918
Richard Byrd Levett. Eton College 1917. 2nd Lt., 1st KRRC.
KIA, Bapaume. March 10th 1917
Robert Barbour Whyte. Priv. Pr. 1918. 2nd Lt., 1st Black Watch.
KIA, Loos. 25th Sept. 1915
Roland Erasmus Phillips. Curwen Press 1920. Capt.,
9th Batt. Royal Fusiliers.
KIA, Ovillers. July 7th 1916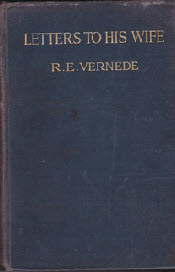 Robert Ernest Vernede. Collins 1917. 2nd Lt., 5th Batt., Rifle Brigade. DOW, Arras 9th April 1917.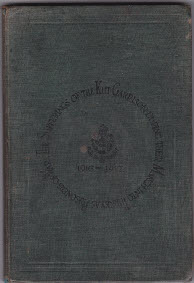 F. A. Harvey, Lt., Priv. Pr. 1923. 2nd Dorsets. KIA, Vadapuram. 1st Oct. 1921 during the Moplah Rebellion. The march from Kut.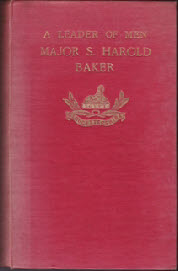 Morris Bickersteth, Lt., Priv. Pr. 1931. 15th West Yorks. KIA, Serre. 1st July 1916.
S. Harold Baker, Maj., Bodley Head 1920. 14th Glousters. KIA, nr. Poziers 23rd March 1918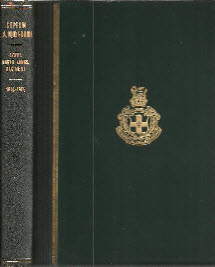 Edward Underhill, Capt., Priv.Pr. 1924. 8th Loyal North Lancs. KIA 12th Oct. 1916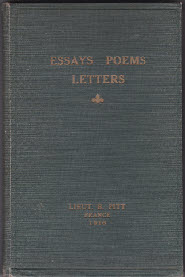 Bernard Pitt, Lt., Priv. Pr. 1917. Border Reg., att Tr. Mort. Bat. KIA, Givenchy April 30th 1916.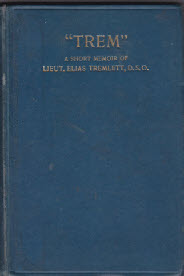 Elias Tremlett, Lt., Partridge & Co. 1919. 9th Devonshire's & MGC. DOW, Mory 22nd May 1917.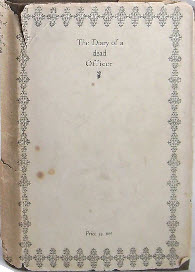 Arthur Graeme West, Capt.The Herald 1918. 6th Ox & Bucks. KIA, Ecoust-St Mein April 1917.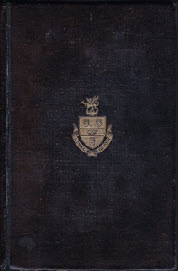 Pages from a Family Journal by Lady Desborough. Priv.Pr 1916.
Memorial to Julian & Billy Grenfell, 1st Dragoons & 8th Rifle Bde.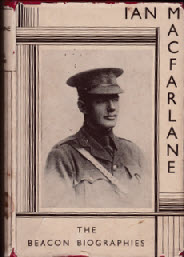 Capt., RAMC. RTS 1935. Died of Typhus, Egypt July 18th, 1917.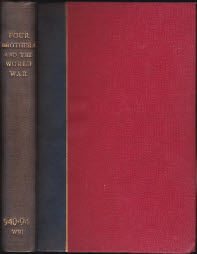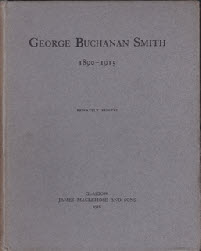 E. L. Wright, Brigade Major, 6th Inf. Priv. Pr. 1933. KIA, Barly 11th May 1918.
Lt., 2nd Gordon Highlanders. Priv.Pr. 1916. KIA, Loos 25th Sept 1915.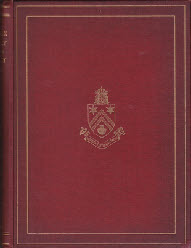 The Popes of Wrackleford. Priv.Pr. 1919. 14 members of the family served in the War of whom 3 were killed.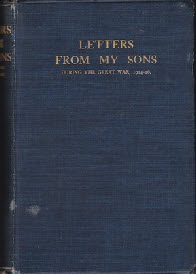 Letters of Edward Wyndham Tennant, 4th Grenadiers & Christopher Tennant, HMS Lord Nelson, by their mother Lady Glenconner. Priv.Pr. 1916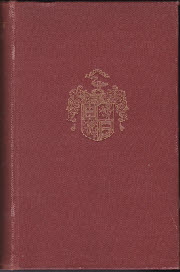 A Family Record by Lady Elcho of Ego & Yvo Charteris, Glos. Hussars & Grenadiers. Priv. Pr. 1932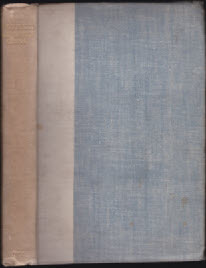 Patrick Walworth Gray. 2nd Lt., RFA. Priv.Pr. 1918.DOW, Etrun, May 8th 1917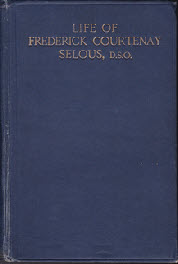 Frederick Courtenay Selous. Capt., 25th Royal Fusiliers. Longmans 1918. KIA 1917 aged 65. The model for Alan Quatermain.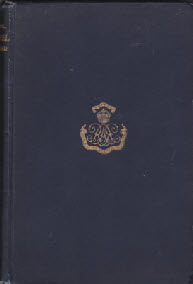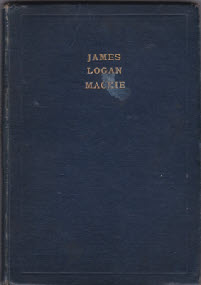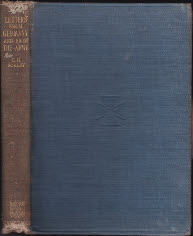 Lt. Col. Edward Anthony Steel. RHA & RFA. Simpkin, Marshall 1921. Died of illness, Siberia 1919
Capt., Ayrshire Yeomanry. Constable 1919. KIA nr. Jerusalem 1919
Charles Hamilton Sorley., Capt. 7th Suffolk. priv. pr. 1916 in an edition of 60 copies. KIA Loos 1915.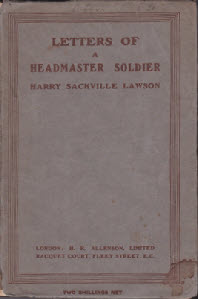 Lt. Harry Sackville Lawson, RFA & RGA. H.R.Allenson 1919. KIA, France Feb. 1918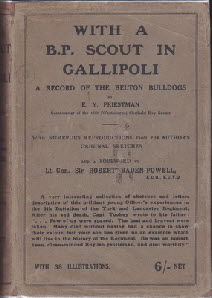 Lt. Edmund Priestman, 6th Batt., Yorks & Lancs. Routledge 1916. KIA, Suvla Bay Nov. 1915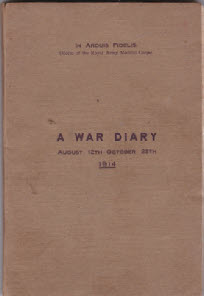 Lt. Hugh John Sladen Shields, RAMC att. Irish Guards. Priv.Pr. 1916. KIA, nr Ypres Oct.1914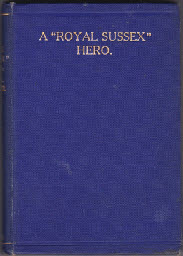 Lt. Anson Lloyd Silvester, Royal Sussex. Thynne 1920. KIA Cuinchy 1914.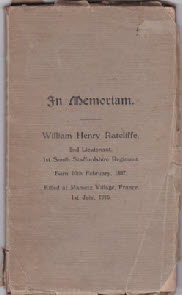 2nd Lt. William Henry Ratcliffe, 1st South Staffs. Priv.Pr. 1917. KIA, Mametz 1st July 1916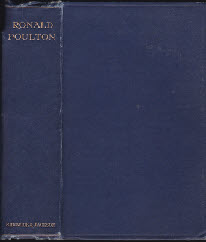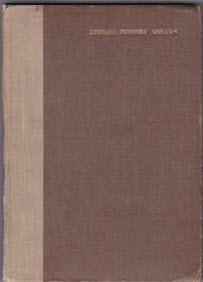 Lt. Ronald Poulton, 1/4th Royal Berks. Sidgwick 1919. KIA, Ploegsteert 5th May 1915.
Lt. Edward Hornby Shears, 1st Irish Guards. Priv.Pr. 1919. KIA, Boesinghe 4th July 1917.
2nd Lt., KRRC. Priv.Pr. 1915 in dw. KIA, Givenchy 10th March 1915 (from John Etheridge)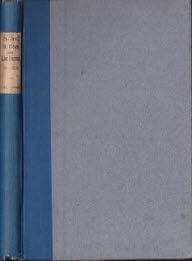 2nd Lt. H.B.K. Allpass, Essex Reg. Werner Laurie 1918. KIA Somme 16th Sept 1916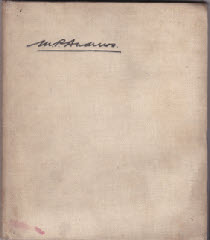 Capt. M. P. Andrews. 4th West Riding. Priv.Pr. 1916 KIA Boesinghe 14th Aug. 1915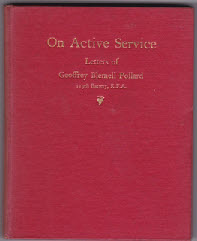 Lt. Geoffrey Blemell Pollard. RFA Priv. Pr. 1916. KIA, La Bassee 24th Oct. 1914.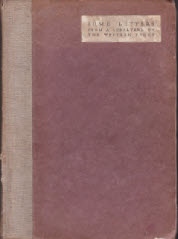 Lt. John Baldwin Hoyle. 7th South Lancs. Priv.Pr. 1917. KIA, Ovillers 1st July 1916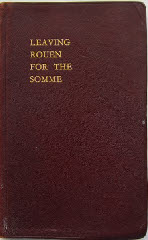 2nd Lt. A.E. Coles. 1st Somerset Light Inf. Priv.Pr. 1917. KIA 4th Oct. 1917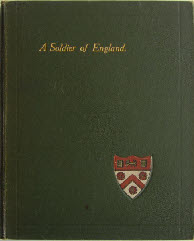 Lt. Leslie Yorath Sanders. RGA. Priv.Pr.1920 KIA 10th March 1917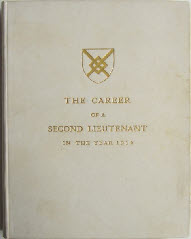 2nd Lt. Basil Douglas Tollemache. 1st Coldstream. Priv.Pr. 1915. KIA, 22nd Dec.1914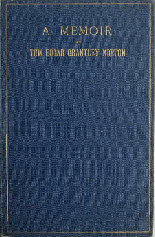 2nd Lt. Tom Edgar Grantley Norton. 1st East Surrey. Priv.Pr.1916. KIA, 20th April 1915.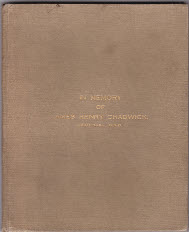 Lt.Col. James Henry Chadwick, DSO. 24th Manchesters. Priv.Pr.1922. KIA, 4th May 1917 Bullecourt.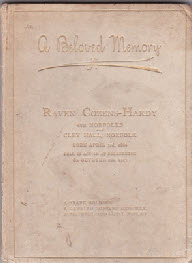 Lt. Raven Cozens-Hardy. 4th Norfolks. Priv.Pr. 1918. KIA Oct. 9th 1917 Polderhoek.