Rudyard Kipling & The Great War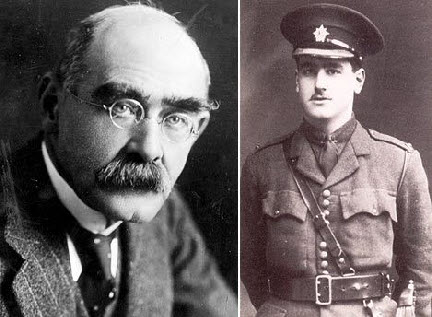 There is probably no writer more closely associated with the Great War than Kipling. Prolific throughout his career his output saw no diminution during the 4 years of that conflict. His outpourings of Poetry, Short Stories, Journalism & Speeches served both as propaganda & comfort for those at home & inspiration for those at the Front. Despite the tragedy of loosing his only son, John, during the battle of Loos in 1915, he never flagged in his efforts to present as full a picture of the War as he could.
After the War Kipling became much involved in the work of the War Graves Commission & today it is words chosen by him which confront us in every cemetery and on every headstone.
I've attempted here to show as many of Kipling's War-time publications as I can find images for - some from my own small collection but mostly drawing on those used in recent bibliographies, most particularly that by David Alan Richards.
Kipling was plagued throughout his career by the efforts of piratical publishers who sought to profit from his work whilst avoiding the need to pay royalties. In an effort to combat this, particularly in America, small limited editions (usually 50 - 100 copies) of many works were published by his American publishers Doubleday, just prior to official publication, to establish copyright. These form the bulk of the images shown below.
What prompted the appearance of this page was my fortuitous finding of the first booklet shown below, 'To Fighting Americans'. A collection of 2 of Kipling's war-time speeches, it was published in an edition of 50,000 copies for distribution to American troops in 1918. According to the catalogue of an exhibition at the the Beinecke Book Library in 2007 there are only 4 known copies of this tiny work, all now in public libraries. Clearly it wasn't appreciated by the troops who received it! Well now there are 5!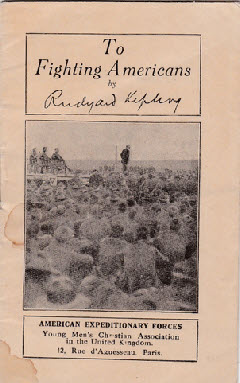 St. Clement's Press, London 1918. 50,000 copies printed. Two of Kipling's speeches. The book was distributed to American troops by the YMCA in Paris.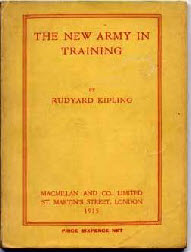 Probably the scarcest of the Doubleday pamphlets, 50 copies of each of the six sections were published in 1914 as a result of Kipling's visits to various training camps. They were gathered together by Macmillan in 1915.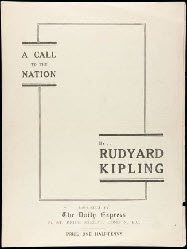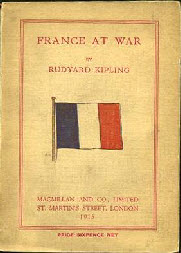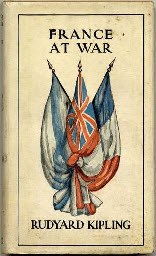 Macmillan & Doubleday 1915. There was a tiny limited edition of the various articles published prior to these. The result of Kipling's visit to the Front from Soissons to Belfort.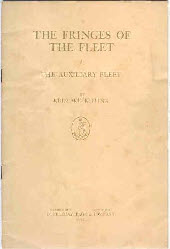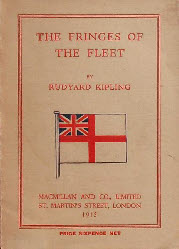 Daily Express 1915. A speech delivered as part of Lord Derby's Recruiting Campaign.
Doubleday, Copyright issue 1915 in 6 parts. 75 copies of each printed + Macmillan 1915. Essays on the activities of the Navy's smaller units written at the request of the Ministry.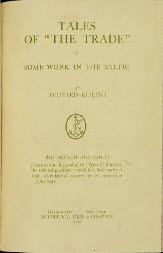 Doubleday, Copyright issue 1916 in 3 parts. 70 copies of each. Secret reports from the Admiralty.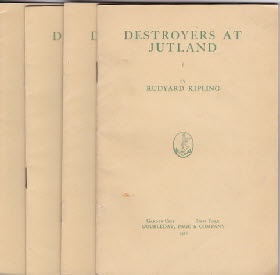 Doubleday, Copyright issue 1916 in 4 parts. 70 copies of each. Kipling's account of the battle. Part 1 contains the first appearance of the poem 'Have you news of my boy Jack'.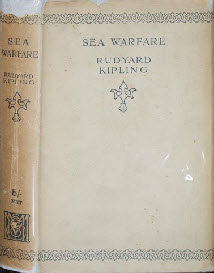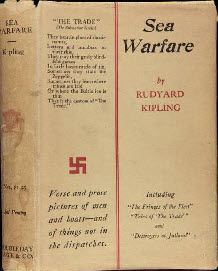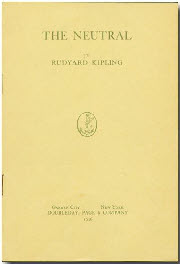 Macmillan 1916 & Doubleday 1917. Collects the 3 previous copyright issues 'The Fringes of the Fleet', 'Tales of the Trade' & 'Destroyers at Jutland' plus 'The Neutral' shown below.
Doubleday, Copyright issue 1916. 100 copies. Poem on America's neutrality.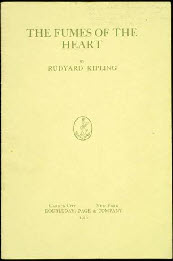 Doubleday, Copyright issue 1916 in 4 parts. 60 copies printed but suppressed. A series of imaginary letters from Indian soldiers in France. Subsequently collected as 'The Eyes of Asia', Doubleday 1918.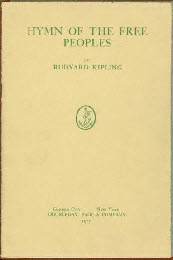 Doubleday, Copyright issue 1917, suppressed.
Doubleday, Copyright issue 1917 in 5 parts. 88 -121 copies of each. Kipling's visit to the Italian front.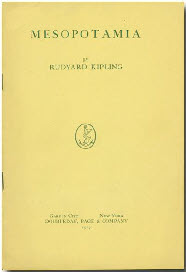 Doubleday, Copyright issue 1917. 114 copies. A poem.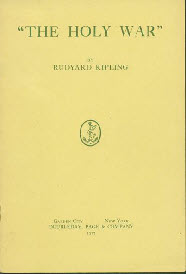 Doubleday, Copyright issue 1917. A poem.
Doubleday, Copyright issue 1918. 83 copies. A poem.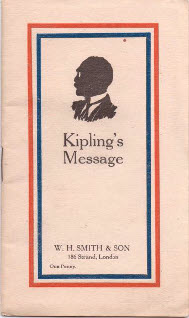 W. H. Smith 1918. A speech delivered at Folkestone.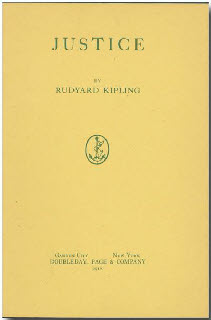 Doubleday, Copyright issue 1918. A poem.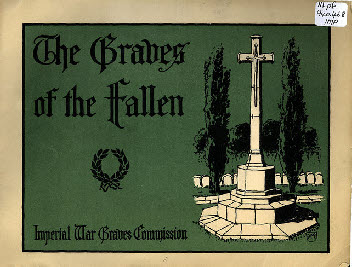 Imperial War Graves Commission 1919.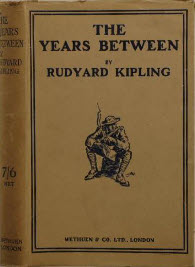 Methuen 1919 & Doubleday 1919. Collected recent poems.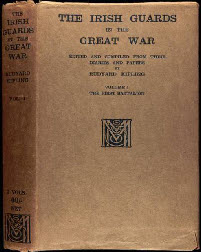 Macmillan 1923 in 2 volumes.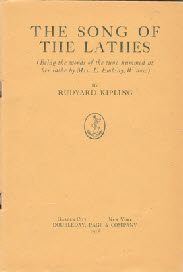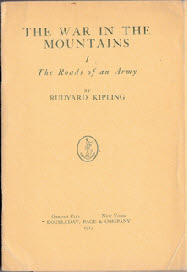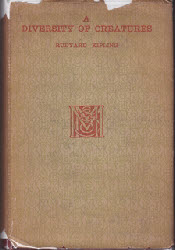 Macmillan 1917 Short Stories inc. Mary Postgate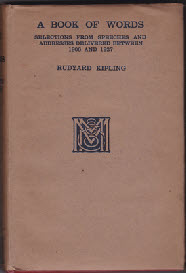 Macmillan 1928. 4 of the speeches concern the War.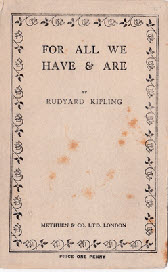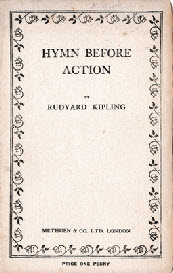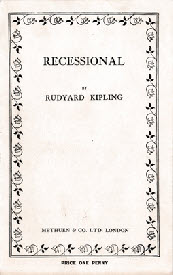 3 pamphlets published by Methuen in September 1914. 'For all we have and are' was first published in the Times a couple of weeks before, the other two date back to the 19th century but were doubtless considered to be similarly patriotic.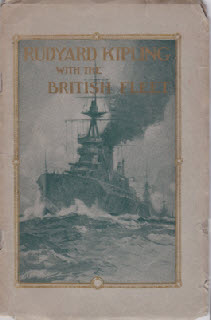 April 1916. Published by 4 US city newspapers owned by the Hearst Group (this copy from Boston). The articles are taken from the 'Fringes of the Fleet'.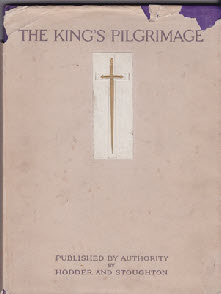 Hodder 1922. A record of George V visit to the Cemeteries of France & Belgium. The title poem & the King's speech are by Kipling. 25,000 copies printed.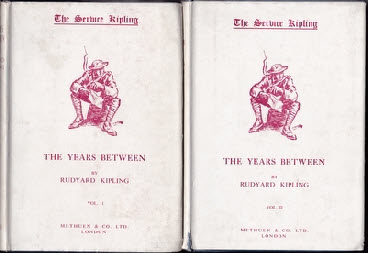 Methuen 1919. Part of the 'Service Edition' of Kipling's works published between 1914 & 1919. Intended for the troops in a pocket sized form. 3000 copies of each were published.